Photos From Apple's NAB Booth
AppleInsider has posted a gallery of photos from Apple's NAB booth.
The photo set includes pictures of a huge glass-encapsulated Apple server farm comprising of 3/4 Petabytes of storage space, 3 miles of fiber optic cable, 4 M2 Gb networks, 90 Xserves and 40 Xserve RAIDs.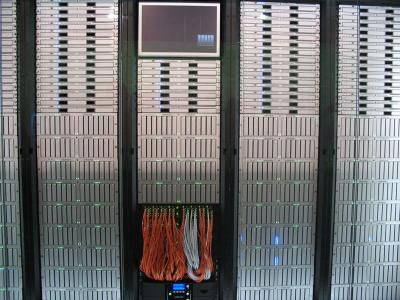 Overall, Apple's booth at NAB stands out from most others due to its sheer simplicity. The layout features the firm's traditional large theater area in the center, set to seat about two hundred attendees at any one given time. All seats were filled for most presentations throughout the day.

Clicking our image previews will take you to AppleInsider's full-resolution gallery containing additional pictures.