In macOS Ventura 13.3, Apple has added an accessibility option that dims video when flashes of light or strobe effects are detected. Here's how to enable the feature on your device.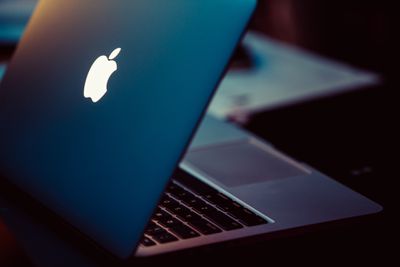 When watching video on your Mac, there may be times when the content includes rapid flashes of light or stroboscopic effects. In such cases, a key concern is user safety.
Some people with photo-sensitive epilepsy can be affected by strobing light, which may induce seizure. The effect can also produce undesirable sensations amongst the general population, such as disturbed vision.
With this in mind, Apple has added a new option in its accessibility feature set that can automatically reduce the brightness of video if it includes triggering light effects.
The following steps show you how to enable the feature. Note that you must have macOS 13.3 installed on your device to see the option. You can check that your Mac is up-to-date by going to System Settings -> General -> Software Update.
Click the Apple symbol () in your Mac's menu bar and select System Settings... in the dropdown menu.
Select Accessibility in the settings sidebar.


Under "Vision," click Display.
Toggle on the switch next to Dim Flashing Lights.

That's all there is to it. Next time you play video and macOS detects the lighting effects, the screen will be automatically dimmed to reduce the possibility of a negative reaction.