Wireless Charger
By MacRumors Staff
Wireless Charger Reviews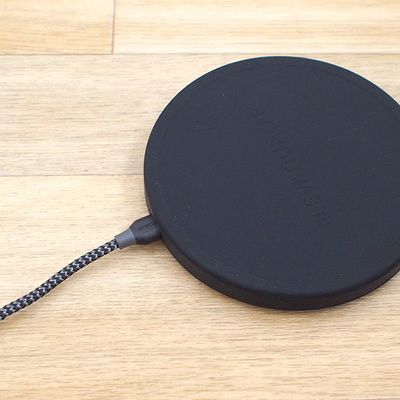 Elevation Lab, known for its popular line of wired dock options for the iPhone, recently came out with its first wireless charging dock, the NightPad. The NightPad, which is a 7.5W charger, looks like a lot of other wireless chargers on the market, but there are some premium features to be aware of. It's covered in a soft silicone material that holds the iPhone in place while it's charging,...
Wireless Charger Articles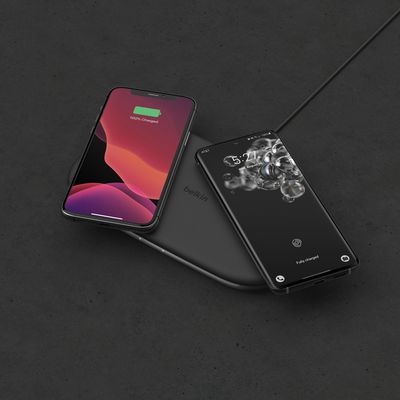 Belkin today announced the Boost Charge TrueFreedom Pro Wireless Charger and the Boost Charge UV Sanitizer and Wireless Charger. The Boost Charge TrueFreedom Pro Wireless Charger is the latest addition to Belkin's portfolio of Qi-certified wireless charging solutions. The TrueFreedom Pro offers full-surface charging, allowing users to place up to two Qi-enabled devices anywhere on the...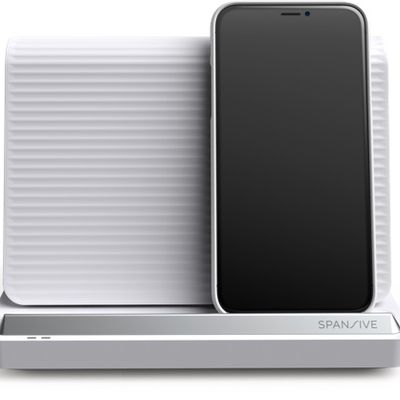 Spansive, a company developing new wireless charging technology, today announced the launch of the Spansive Source, a multi-phone wireless charging accessory that's designed for families. The Spansive Source is able to charge up to four Qi-enabled devices at one time, using what the company calls "Drop-N-Charge" technology that doesn't require exact placement on the charging surface. ...