United Airlines
By MacRumors Staff
United Airlines Articles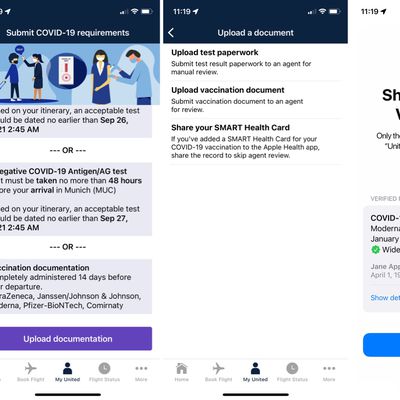 United Airlines today announced that its Travel-Ready Center is offering Apple Health app integration to make it easier for customers to share their verified vaccination records ahead of traveling. Apple in iOS 15 added a feature that lets iPhone owners add their SMART Health Card formatted vaccination records to the Apple Health app, with those records able to be used for vaccine...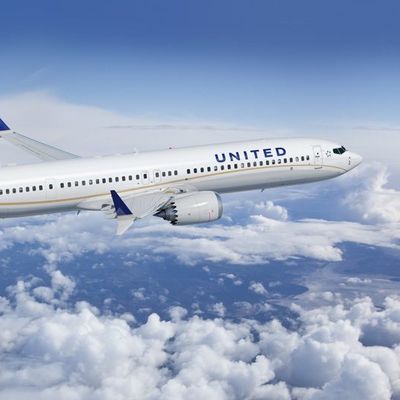 Apple has been meeting with United Airlines over upgrades for United's terminal at the San Francisco International airport, according to a Bloomberg article and multiple tweets from attendees at United's meeting with the media in Chicago. United has been talking with Apple about potential design ideas for its customer waiting areas at the San Francisco airport, where Apple is known to be one...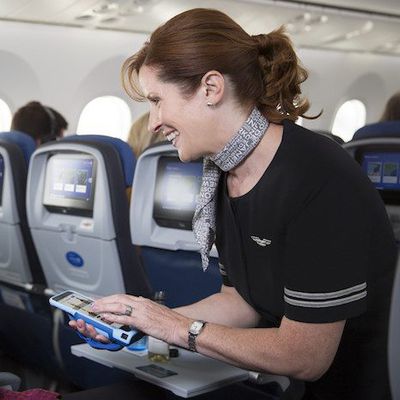 A new collaboration between Apple, IBM, and United Airlines was announced today, with the companies joining together to bring "a robust suite of enterprise iOS apps" to United's flight attendants and gate agents as a means to make the customer's flying experience smoother. In total, Apple and United Airlines have issued over 50,000 iPhones, iPads, and Apple Watches to front-line employees of...

United Airlines today announced a plan to equip its customer service representatives in each United States-based hub with Apple's iPhone 6 Plus. The airline said that the plan will allow each rep to assist passengers' needs faster while giving them access to "additional operational information" without needing to search for outside help. "Our employees told us they needed better tools to serve ...