Scrivener
By MacRumors Staff
Scrivener Articles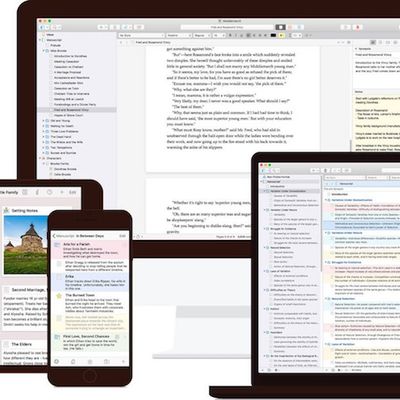 Popular long-form writing suite Scrivener reached a significant milestone late on Monday, with the long-awaited release of its third major iteration since its debut on Mac over a decade ago. Scrivener 3 brings a host of new features and improvements, including an overhauled interface with a more modern look, and a Compile system that is easier to use but also more flexible. The Compile...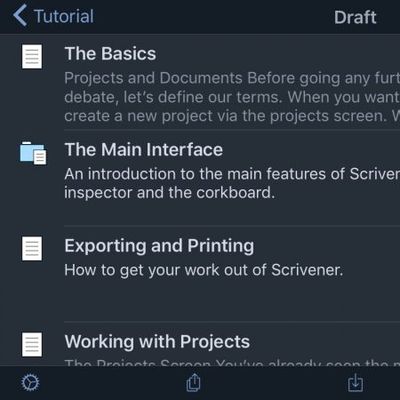 Popular writing suite Scrivener received its first major update for iOS today. Version 1.1 includes a number of enhancements under the hood, but the most obvious requested feature is a new Dark Mode. The new Dark Mode can be enabled from within an open project by tapping the gear icon in the footer of the sidebar. This opens Project Settings, where users will see a toggle option for the new...

Popular writing environment Scrivener made its long-awaited debut on iOS this morning. For those unfamiliar with the Mac application, Scrivener is a scalable long-form writing platform and author project management system featuring multiple editing and organization tools. Note cards, character sketches, place descriptions, and research notes are just some of the options available to...

In a recent blog post, developer Keith Blount gave an update on the long-awaited iOS version of popular writing app Scrivener. Blount touched on the lengthy road to development the app has had over the years, mentioning that he took over its development and "rewrote it from the ground up" last year. A screenshot of Scrivener for Mac I know we've been quiet about the iOS version recently, and ...