Plugable
By MacRumors Staff
Plugable Reviews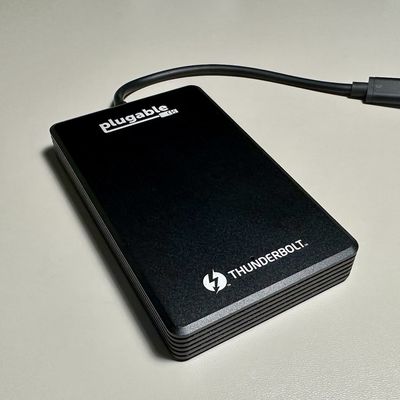 Plugable offers a wide range of adapters, hubs, and storage solutions for the Mac. The Thunderbolt 3 2TB NVMe Solid State Drive is among the company's more popular performance-focused products, offering a relatively high storage capacity in a small form factor, with ultra fast transfer speeds. The SSD is perfectly suited to recent Mac models with Thunderbolt 3 or Thunderbolt 4 ports,...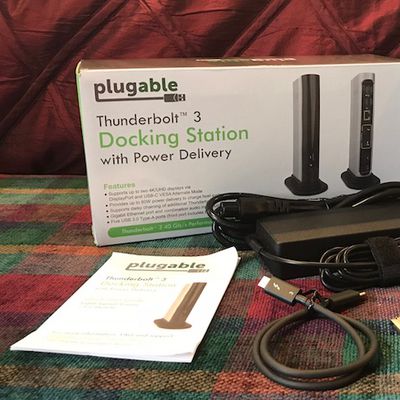 I've covered a lot of Thunderbolt 3 docks in recent months, but there's one more upcoming model that's worth taking a look at. The TBT3-UDV is Plugable's upcoming flagship Thunderbolt 3 dock, featuring five USB 3.0 Type-A ports, Gigabit Ethernet, DisplayPort, stereo in/out, and a pair of Thunderbolt 3 ports. The dock isn't available for purchase yet, as Plugable is still awaiting Thunderbolt...
Plugable Articles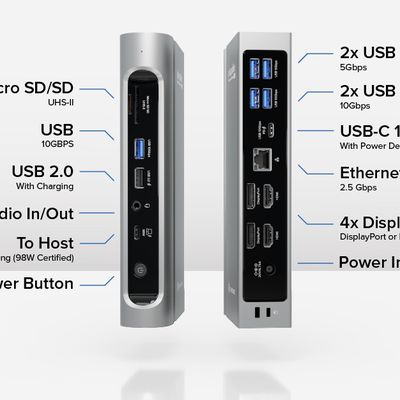 Plugable today unveiled a new Thunderbolt 4 dock that is ideal for use with the latest 14-inch and 16-inch MacBook Pro models. The dock features 16 ports and will be available to purchase for $299 on Amazon starting January 17. The dock is equipped with six USB-A ports (three 10 Gbps, two 5 Gbps, and one 480 Mbps), two USB-C ports (one 10 Gbps and one that provides up to 100W of charging to...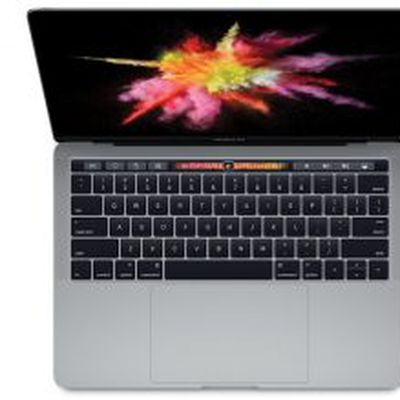 Apple's new MacBook Pros appear to be incompatible with Thunderbolt 3 devices that use controller chips from Texas Instruments, meaning some early Thunderbolt 3 products may not work with the new machines. The incompatibility was discovered by Plugable (via 9to5), who found that their TBT3-DP2X and TBT3-HDMI2X graphics adapters were not compatible with Apple's new MacBook Pros because they use ...