Pad & Quill
By MacRumors Staff
Pad & Quill Reviews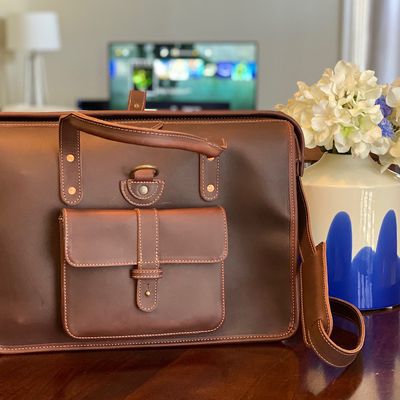 Pad & Quill is a company known for its leather accessories, crafted mainly with Apple devices in mind. The company offers iPhone cases, iPad sleeves, Apple Watch bands, and even paper journals and full leather bags and briefcases. For the past week, I've had a chance to check out Pad & Quill's Gladstone Leather Briefcase, which is priced at $495.00 on the company's website (although you can...

The heated debate over whether an iPad can replace a Mac as a day-to-day workhorse shows no sign of abating. One way of evading the crossfire is to plump for both, but to do that you need a bag that can conveniently accommodate the two devices for when you're on the move. Pad & Quill's Small Briefcase ($219) is one of the Minneapolis company's latest compact leather and canvas solutions for...

With its lineup of Apple Watch accessories launching since the device's debut last year, Pad & Quill has been steadily expanding its roster of made-for-Apple products with new bands and docks. I've previously gotten my hands on the company's Classic Watch Band and Timber Catchall and Timber Nightstand Apple Watch docks, and while some of them appealed to me more than others -- the Timber Catchall ...

Many cases for the iPad Pro add a lot of unnecessary bulk, a problem the Oxford Leather Case from Pad & Quill solves through the clever use of adhesive. Featuring a simple book-style design that offers full front and back protection, the Oxford Leather iPad Pro Case uses a strong adhesive to hold the iPad Pro firmly in place while leaving it free to be used with the Smart Keyboard. Design...

The charging stand has been one of the most popular and ubiquitous third-party accessories for the Apple Watch since the wearable device launched in April. A handful of well-known manufacturers have launched their own versions of a charging solution for the Apple Watch, including Pad & Quill with its Luxury Pocket Stand which debuted alongside the new Apple wearable earlier in the year. Pad & ...

Those looking for a classic leather look on their Apple Watch can find a few options ranging in price from $149 to $249 in the Apple store. With a handful of third-party manufacturers getting into the Apple Watch band game, quality accessory designer Pad & Quill has introduced its own line of Classic Apple Watch Bands for a cheaper entry cost of $89.95 that hews most closely to Apple's Classic...
Pad & Quill Articles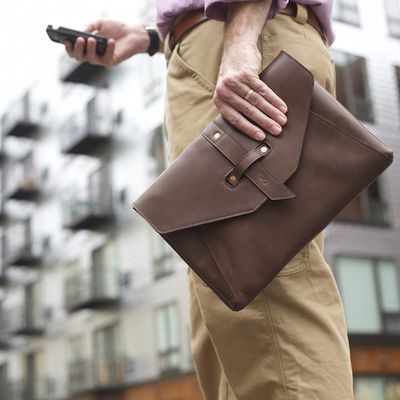 For our next giveaway here at MacRumors, we've again partnered with Pad & Quill, the maker of premium MacBook, iPhone, and iPad cases and other accessories. Pad & Quill is graciously offering a package of two prizes for this giveaway – the winner will be able to choose one leather Valet Luxury Sleeve (for the 11-inch Macbook Air, 12-inch MacBook, or 13-inch MacBook Pro, or the 15-inch MacBook Pro)...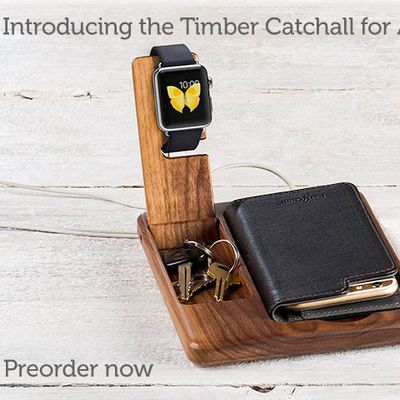 With Apple Watch's April 24 delivery date getting closer and closer, a few accessory manufactures have been revealing new stands for the wrist worn device. First is "The Timber Catchall for Apple Watch", a more comprehensive version of Pad & Quill's "Luxury Pocket Stand", which the company announced closely following Apple's "Spring Forward" event. The Timber Catchall aims to provide grooves...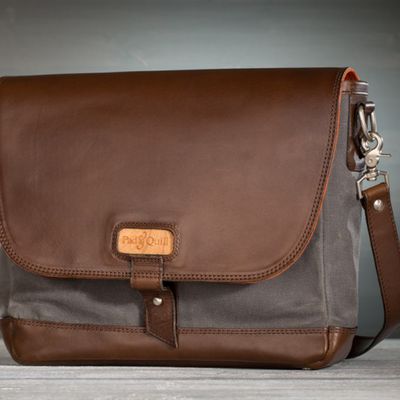 For our second giveaway here at MacRumors, we've partnered with Pad & Quill, the maker of premium MacBook, iPhone, and iPad cases along with other accessories. Pad & Quill is graciously offering The Messenger Bag as our prize for this giveaway. The Messenger Bag is made of leather and waxed canvas and features a padded laptop pocket that will fit a 15-inch MacBook Pro Retina and a 25-year...