Nanoleaf Smarter Kit
By MacRumors Staff
Nanoleaf Smarter Kit Reviews

Nanoleaf, a company that specializes in energy efficient LED-based lighting, got its start on Kickstarter in 2012 with a unique set of light bulbs that looked more like art than traditional lighting with individual LEDs mounted on origami-folded printed circuit boards. Nanoleaf has since expanded from simple lightbulbs to home automation with the introduction of its Nanoleaf Home Smarter Kit. ...
Nanoleaf Smarter Kit Articles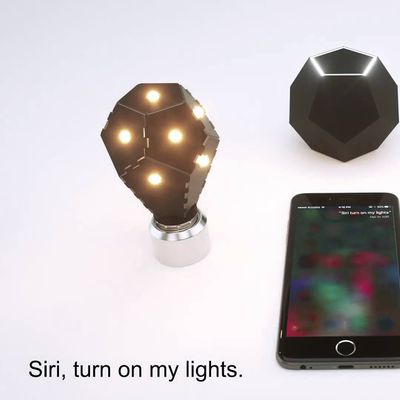 Nanoleaf, the company behind a line of designer energy-efficient light bulbs, today announced its latest product, the Nanoleaf Smarter Kit. The Nanoleaf Smarter Kit, which is debuting today on Indiegogo, is the first Nanoleaf product to include HomeKit support. Through HomeKit, iPhone users with the Nanoleaf Smarter Kit will be able to control their lightbulbs with voice commands, turning them ...