McDonald's
By MacRumors Staff
McDonald's Articles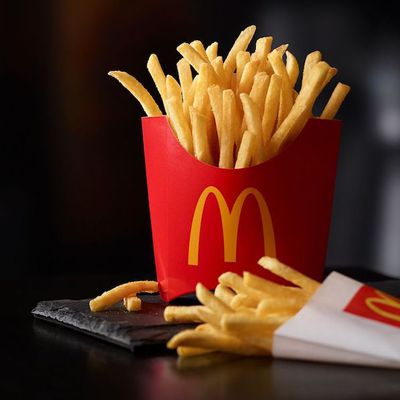 Apple and McDonald's have teamed up to offer free fries every Friday in July. Today, and on July 19 and July 26, customers can use Apple Pay in the McDonald's app and get free medium fries with a minimum $1 purchase before taxes, excluding any dollar menu items. The promotion is limited to the United States. This is just one of many Apple Pay promotions that have been offered in recent...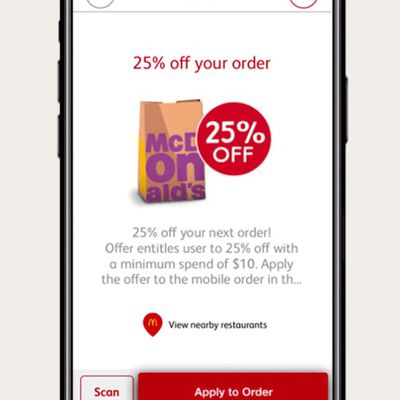 McDonald's is generating lots of buzz today after it used an iPhone 8 mockup in an ad promoting its mymacca's mobile ordering app in Australia. McDonald's promotional email courtesy of MacRumors reader Amir T. The ad, emailed to many customers on Thursday, clearly shows a rendered iPhone with a nearly full front display, beyond a notch for the front-facing camera, earpiece, and sensors for...

Although it's late to the mobile ordering trend, McDonald's today has begun testing an update to its smartphone app that will allow customers to create an order anywhere and pay for it through the app when they arrive at their local McDonald's. In a bid to avoid customer congestion, long wait lines, and cold food, the app will use geo-fencing to detect when each customer is getting closer to the...