MacBook Air Camera
By MacRumors Staff
MacBook Air Camera Guides

After the 2018 MacBook Air launched, complaints began surfacing about the machine's 720p FaceTime HD camera, with users suggesting it was noticeably worse than the FaceTime cameras on other MacBook machines, including the 2018 MacBook Pro and the previous-generation MacBook Air. All 720p cameras are rather poor in quality compared to the FaceTime cameras that we get in iPhones and iPads, so we ...
MacBook Air Camera Articles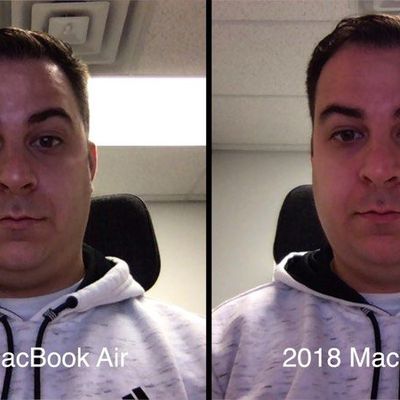 Since the launch of the 2018 MacBook Air, we here at MacRumors have heard multiple complaints from MacRumors readers about the quality of the FaceTime HD camera housed in the device. There have been multiple threads on the MacRumors forums and the Apple Support Communities complaining about the graininess of the camera so we decided to investigate to see if it's worse than recent MacBook Pro...