Kwikset
By MacRumors Staff
Kwikset Articles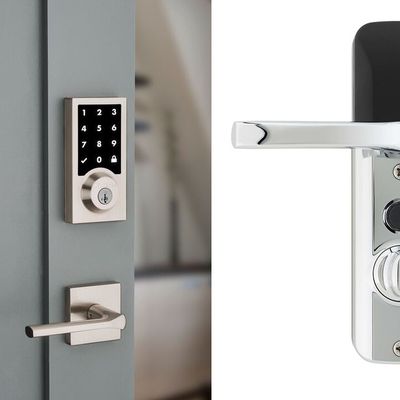 Kwikset today at CES 2019 announced that its HomeKit-enabled Premis smart door lock will be available in a new contemporary style with sleek, square lines later this year in the United States. While pricing was not disclosed, the current Premis is available for $229 regularly in the United States. Kwikset Premis in new contemporary style on left, Mighton Avia on right Premis enables...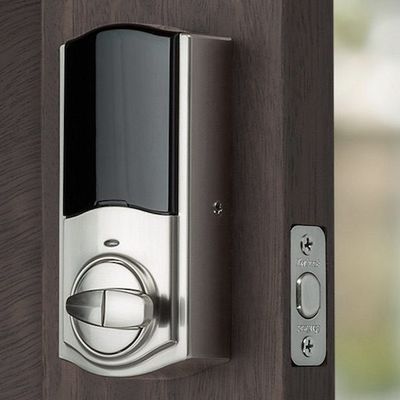 Smart lock manufacturer Kwikset recently announced that the company's simplistic deadbolt solution, the Kevo Convert, is now available for users to pre-order for $149. Unlike Kwikset's other systems, including the Kwikset Kevo, the Kevo Convert is an easy-to-install conversion kit that keeps the outward-facing hardware of a standard door lock, while replacing the interior deadbolt. Due to...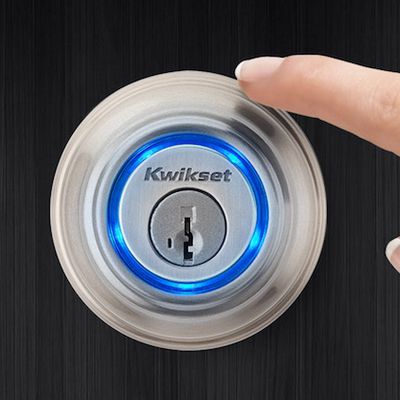 Kwikset has announced that its Kevo smart lock's touch-to-open technology will only work on iOS 10 if the Kevo app is open and visible on an iPhone's screen, due to a bug related to Bluetooth LE peripheral mode. Kwikset said it is working closely with Apple to support a solution that will restore the functionality as quickly as possible. iOS 10 will be publicly released later today, so the...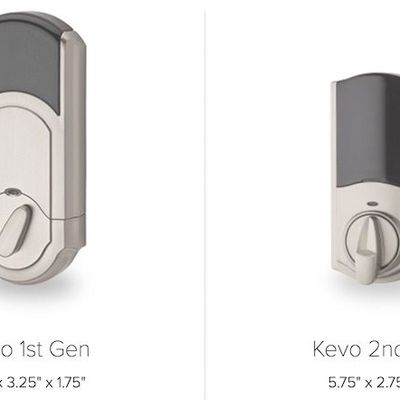 Lock manufacturing company Kwikset today released the second generation of its Kevo smart lock, keeping the same aesthetic of the original Kevo but bringing in a "refined user experience," more compact interior design, and improved security. Like the original Kevo, the second generation of the smart lock lets user easily gain entry into their home thanks to Kevo's ability to register a paired...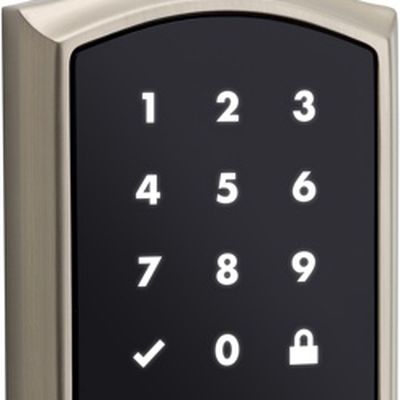 Kwikset, the company behind the Kevo Smart Lock, today announced the launch of its first HomeKit-compatible product, the Kwikset Premis. Joining the Schlage Sense, the Premis is one of two smart locks available that work with Apple's HomeKit platform. With HomeKit compatibility, the Premis can be used in Scenes and Triggers alongside other HomeKit products, and it's able to respond to Siri...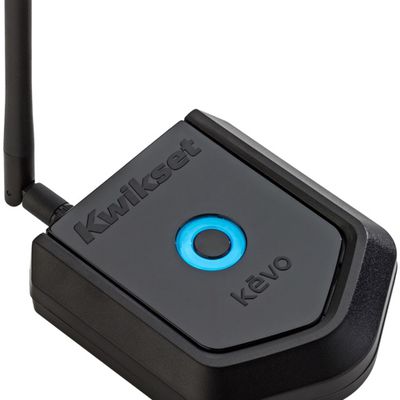 First introduced at CES, the Kevo Plus is a new product that accompanies the Kevo, a popular Bluetooth-enabled smart lock. The Kevo Plus adds online connectivity to the Kevo, allowing for remote access for the first time. With the new Kevo Plus, it's now possible for Kevo users to lock and unlock their doors from anywhere in the world, in addition to unlocking them when close by with...