Honeywell
By MacRumors Staff
Honeywell Reviews

Some of the more interesting types of smart home devices are thermostats, which can help save energy by optimizing scheduling, automatically sensing when the home is occupied or vacant, and more. One of the early entrants into the field on the HomeKit side is Honeywell, which has introduced several different smart thermostats, starting with the second-generation Lyric Round, which debuted early...
Honeywell Articles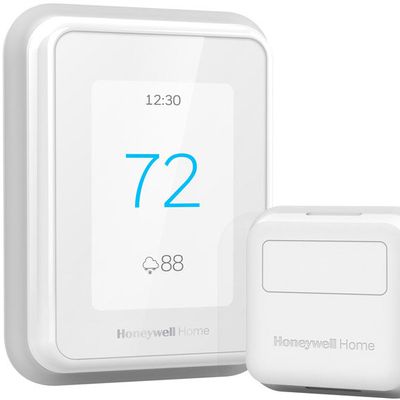 Resideo today at CES 2019 introduced its latest Honeywell Home smart thermostats, the T9 and T10 Pro. The latest T-series thermostats feature wireless sensors that measure temperature and humidity on a room-by-room basis. The thermostats will be compatible with HomeKit later this year, according to an Apple spokesperson, allowing them to be controlled in the Home app on iOS and macOS and...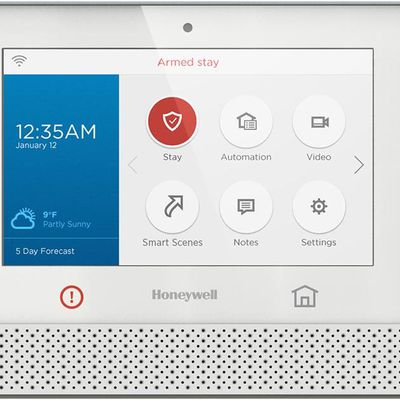 Honeywell today announced that its Lyric Controller home security system is now compatible with Apple's HomeKit platform. HomeKit support can be enabled with a free software update available to both current and future Lyric Controller customers, allowing the home security system to be controlled with Apple's Home app or Siri on iPhone, iPad, and Apple Watch. By using Siri, homeowners can...

Honeywell today unveiled two indoor security cameras and confirmed plans to add HomeKit to its Lyric Security system at CES 2017 in Las Vegas. The semi-cylindrical Lyric C1 camera captures 720p video at 30 FPS with a 135-degree viewing angle, while the circular Lyric C2 camera records in 1080p at 30 FPS and has a 138-degree viewing angle. Both models have a built-in speaker and microphone for...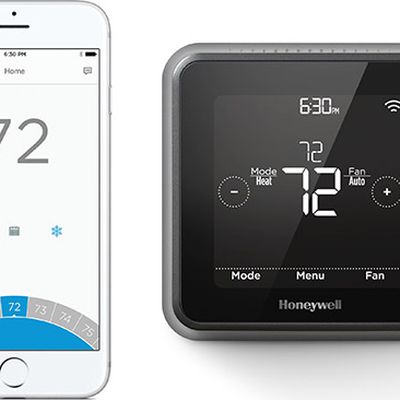 Honeywell has introduced the Lyric T5, its latest Wi-Fi-enabled thermostat with support for Apple's HomeKit platform. The Lyric T5 has a square, glossy black design with built-in touchscreen controls for adjusting the temperature and other settings, or the smart thermostat can be controlled at or away from home with an iPhone or iPad using the accompanying Honeywell Lyric app [Direct Link]...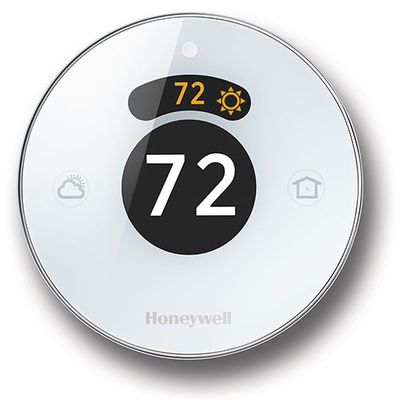 Honeywell today announced its first HomeKit-enabled product, introducing a second-generation Lyric Round Wi-Fi-enabled thermostat with HomeKit support. Designed to compete with existing HomeKit-compatible thermostats like the ecobee3 and the iDevices thermostat, the Honeywell Lyric connects to a home's Wi-Fi network to allow the thermostat to be controlled via Siri or by using an iOS device and...