Good Technology
By MacRumors Staff
Good Technology Articles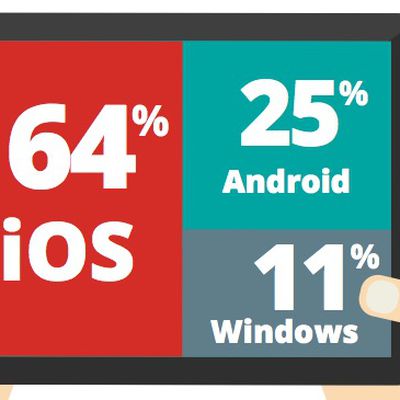 iOS remained the top platform for smartphone activations in the second quarter, despite its overall market share falling from 70% to 64%, according to Good Technology's twelfth quarterly Q2 Mobility Index Report. Android trailed behind with 32% market share during the quarter, up from 26% last quarter, while Windows rose to 3% market share to finish a distant third place. iOS retains the top ...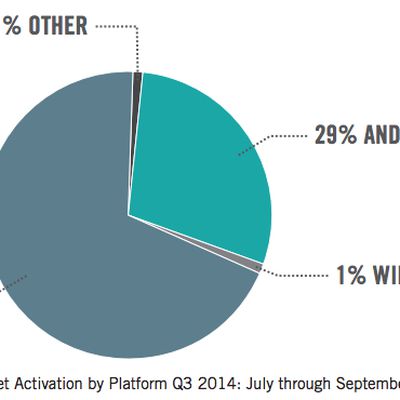 Reversing a trend of quarterly declines, Apple's iOS mobile operating system gained market share this past quarter as it continued to dominate in the enterprise market. Apple's expansion came at Android's expense, which lost ground, according to Good Technology's latest Mobility Index Report (via VentureBeat). In Q3 2014, iOS device activations in the enterprise sector grew two percentage...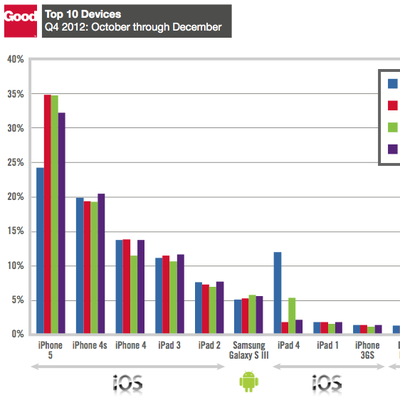 iOS devices represented 77% of all mobile device activations in the enterprise market in the final quarter of 2012, with the top five slots all occupied by Apple devices, reports Good Technology's Device Activation Report. The company monitors smartphone and tablet devices activated among its enterprise clients, which include half of the Fortune 100. Apple devices occupied eight of the top ten ...