Flickr Articles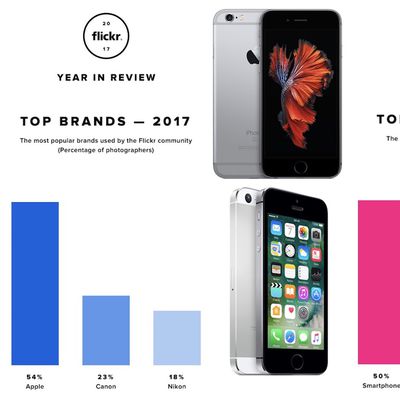 As it does every year, Flickr today shared its 2017 Year in Review statistics highlighting various aspects of the photo-sharing community with lists including the Top 25 Photos of 2017, Top Devices, and Top Brands. For the Top Brands category, Apple has once again beaten out dedicated camera makers with iPhones being used by 54 percent of photographers uploading photos to Flickr this year,...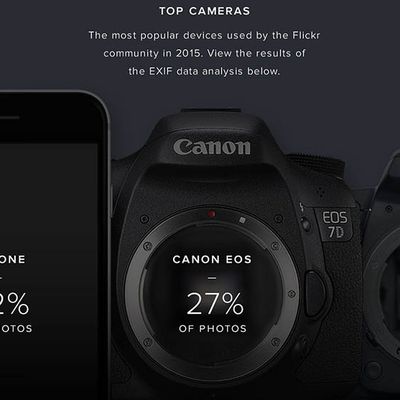 Flickr has published a 2015 Year in Review that again crowns the iPhone as the most popular camera, used for 42% of photos uploaded, based on EXIF data analysis. iPhones finished ahead of the Canon EOS, used for 27% of uploaded photos, and the Nikon D, used for 16% of uploaded photos. The photo sharing website's cameras page lists the iPhone 6 as the most popular camera in the Flickr...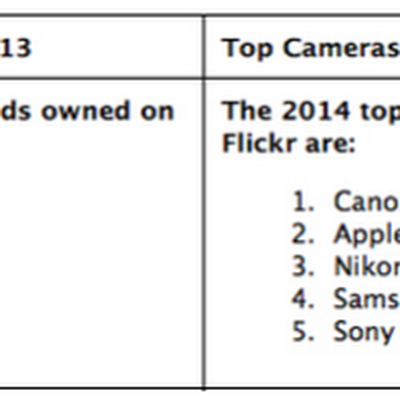 Flickr over the weekend released data detailing the most popular camera rankings of 2014 for the online photo sharing service. With 100 million users uploading 10 billion photos last year, the usual standouts of Canon and Nikon edged out most of the competition, but most interesting was Apple moving past Nikon to take second place in the rankings (via The Next Web). Focusing solely on the...