Facebook Video
By MacRumors Staff
Facebook Video Articles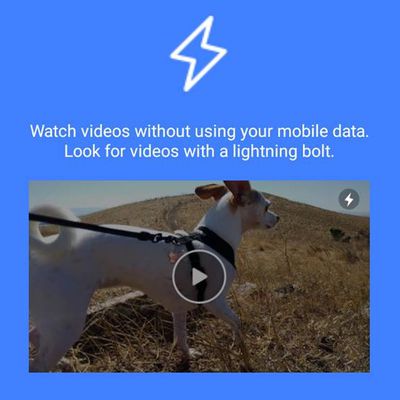 Facebook is testing a new mobile app feature called Instant Videos that downloads video clips for later viewing whenever a user's phone is connected to Wi-Fi, to save from burning through their mobile data plan. First spotted by The Next Web's Matt Navarra and later confirmed by TechCrunch, the feature will identify pre-loaded and cached videos in the news feed with a lightning bolt icon so...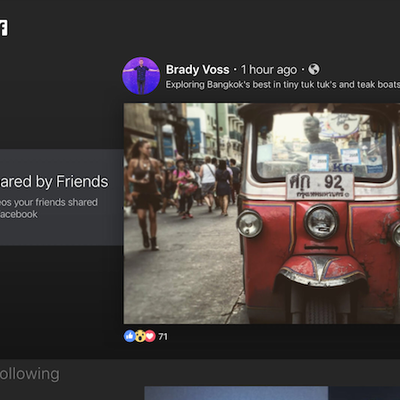 Earlier in May, news came out that Facebook was working to develop a slate of television shows that would combine short 5-10 minute videos with big-budget, cable-length dramatic series in a new video section on the popular social network. After a delay, people familiar with the company's plans are pointing towards a mid-August debut for the new TV-focused Facebook update (via Bloomberg)....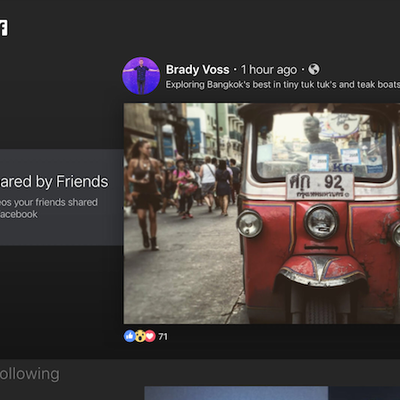 Facebook tonight launched its Facebook Video app for the fourth-generation, tvOS-based Apple TV. The app allows users to watch videos from friends, liked pages, top live videos and more. Videos are split into six channels: Shared by Friends, Following, Recommended for You, Top Live Videos, Saved Videos and Recently Watched. Following contains videos by both friends and liked pages while...