ECG Articles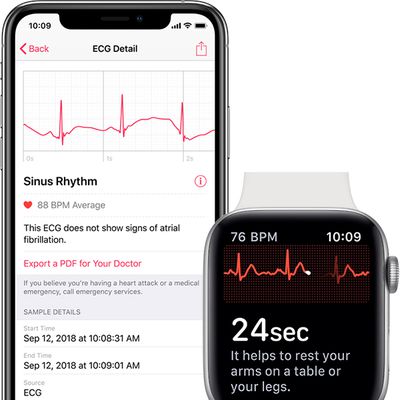 While the Apple Watch typically has a 14-day return policy, Apple will honor refund requests related to upcoming heart health features for up to 45 days after purchase, according to an internal document distributed to Apple Stores and Apple Authorized Service Providers in the United States. The document, obtained by MacRumors, states that Apple Stores will refer these requests to Apple...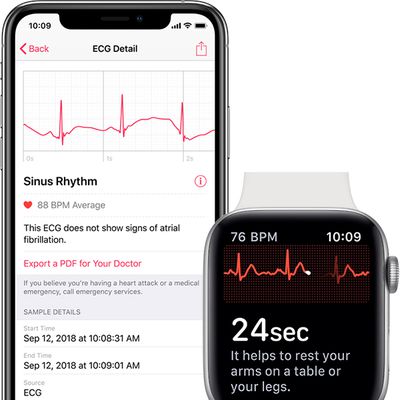 ECG functionality will be enabled on the Apple Watch Series 4 in the publicly released version of watchOS 5.1.2, which is currently in beta testing, according to an internal Apple Store training document obtained by MacRumors. watchOS 5.1.2 will feature an Apple-designed ECG app that can indicate whether your heart rhythm shows signs of atrial fibrillation, a serious form of irregular heart...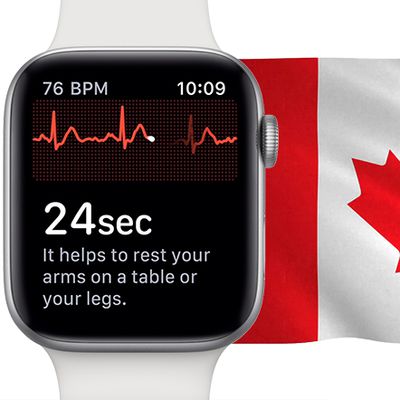 Apple says it is working with Health Canada to bring the Apple Watch Series 4's all-new ECG functionality to the Canadian market, according to MobileSyrup's Patrick O'Rourke. No timeframe was specified. This likely means that Apple has submitted an application with Health Canada for clearance to sell the Apple Watch Series 4 with the ECG functionality enabled. Health Canada has similar...