Classroom
By MacRumors Staff
Classroom Articles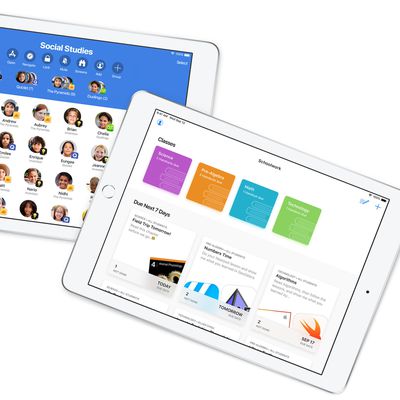 Apple is bringing some significant updates to several of its education apps, led by a new Schoolwork 2.0 for iPad and Mac, reports CNET. Schoolwork is Apple's app that allows teachers to distribute class materials known as Handouts to students, assign activities within compatible apps, collaborate with students, and view student progress. CNET says Schoolwork 2.0 will bring new feature like...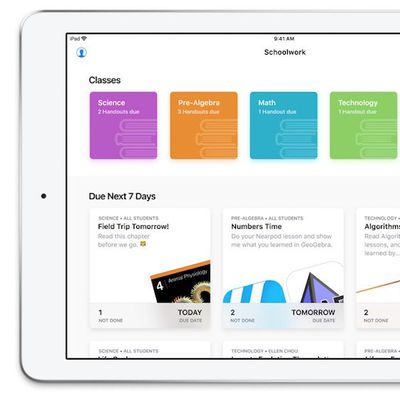 Apple today announced that its free Schoolwork app, introduced at its education event in Chicago in March, is now available for teachers. Schoolwork enables teachers to share assignments and announcements with students, track student progress, tailor instructions to student needs, collaborate one-on-one with students, provide instant feedback, and more.Schoolwork makes it easy to create and...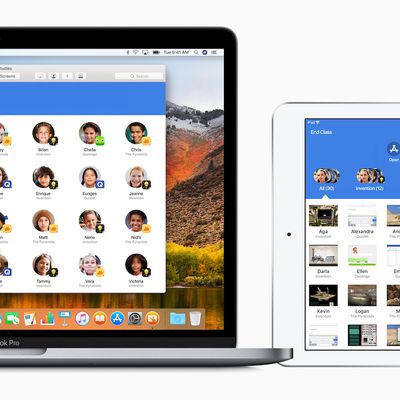 Apple during its education-focused event in Chicago today announced that its existing iOS "Classroom" app will be making the move to Mac, beginning with a beta this June. Classroom is a "teaching assistant" that helps teachers manage their students' iPads, as well as guide kids through lessons, keep them on track, and share their work. Using the app, teachers can launch apps, books, and...