Battery Pack
By MacRumors Staff
Battery Pack Reviews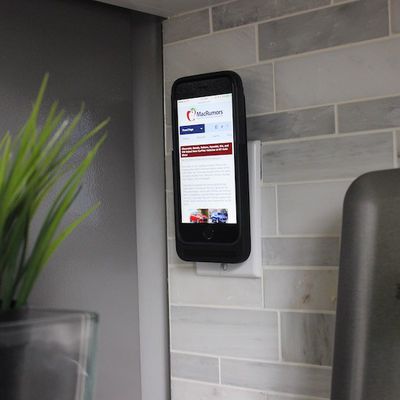 While there are numerous battery cases for iPhones, the Prong PWR Case for iPhone 6 and iPhone 6s differentiates itself with a built-in, collapsible wall charger. The folding prongs enable you to charge your iPhone by simply plugging it into a wall outlet, making it ideal for work, home, travel, or wherever receptacles are available. Better yet, the PWR Case eliminates the need to have a...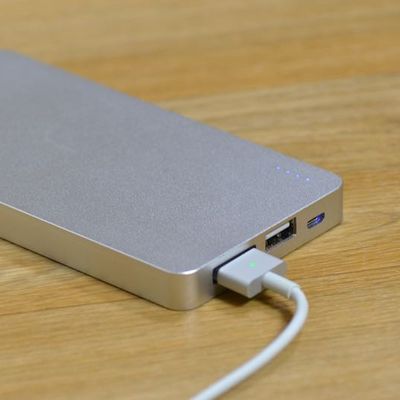 Beaver Electronics Co. has debuted a unique fast-charging external battery for the iPhone, which it's dubbed "Quarter," because it takes less than a quarter of the time to charge compared to a normal external battery. The secret lies in the charging method -- Quarter has a built-in MagSafe port that allows it to be connected to MacBook's MagSafe Power Adapter. Apple does not allow third-party...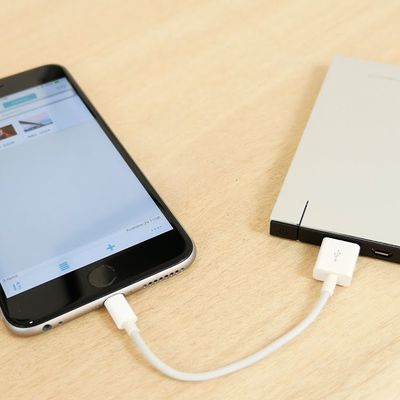 We went hands-on with Mazzo's PowerDrive Slim, which combines an external battery with a hard drive, to give you extra storage and extra battery life for your iPhone. There's 32GB of storage space for storing files, photos, and videos, plus a 3,000 mAh battery that translates to approximately one full charge for an iPhone 6 Plus. Files can be transferred to the PowerDrive Slim using the...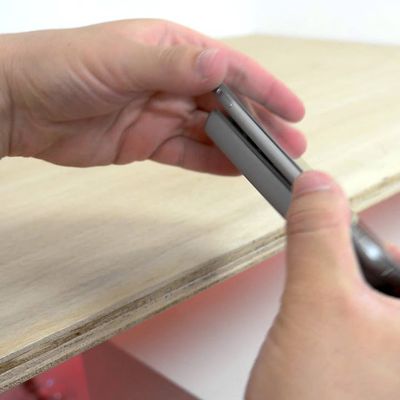 There are a lot of battery cases and external battery packs available for Apple's iPhone, but PowerSkin's newest offering, the Pop'n 3, is a fairly unique solution that offers the versatility of an external battery pack with the convenience of a battery case. It's an external battery pack much like the Mophie Powerstation Plus, but it has a suction cup system that allows it to stick to the...
Battery Pack Articles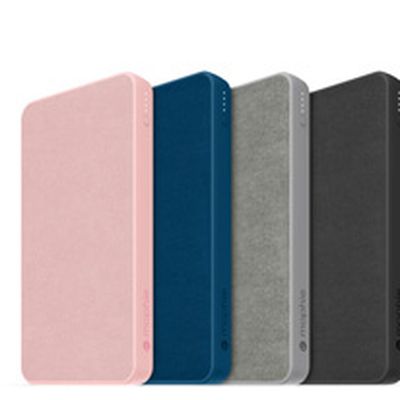 Accessory maker Mophie today announced a new line of Powerstation battery packs with multiple charging ports, including a USB-C port with both input and output functionality, meaning that it can be used to both charge the battery pack itself and charge connected devices like an iPhone or iPad. In addition to USB-C, the battery packs have either one or two USB-A ports depending on the model...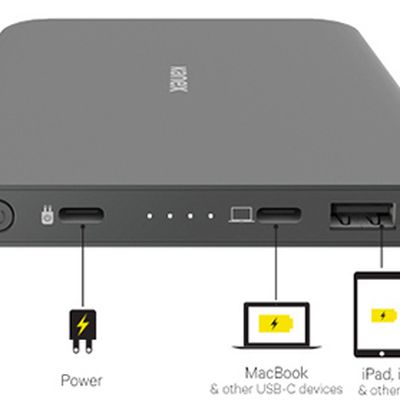 Kanex has introduced a new GoPower rechargeable 15,000 mAh USB-C battery pack capable of delivering one full charge to the 12-inch Retina MacBook. The slim aluminum battery pack also has a traditional USB port that can provide multiple charges to iPhones, iPads, and other USB devices. USB-C to USB-C and USB-C to USB-A cables are included for charging the GoPower itself. A four-LED status...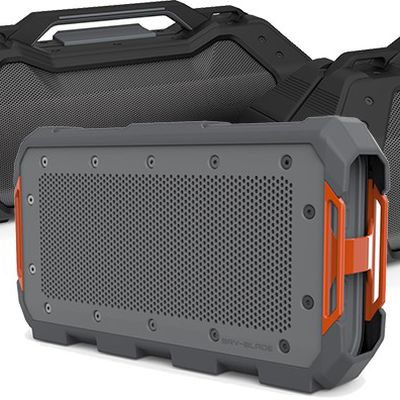 Braven has announced a pair of new Bluetooth speakers and a portable backup battery for iPhone and iPad at CES 2016. The trio of rugged accessories are designed to withstand drops, sand, snow, dirt, dust and water, making them ideal for outdoor activities ranging from camping and hiking to rafting and rock climbing. The Braven BRV-BLADE LE is a rugged portable Bluetooth speaker that features...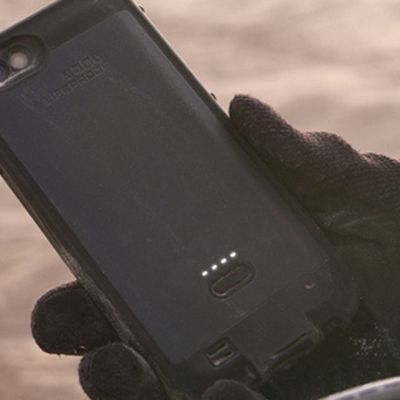 LifeProof today announced that its FRE Power waterproof battery case for iPhone 6 is now available for pre-order through its website, retailing for $129.99 with an estimated shipping date of mid-to-late June. The protective case guards the iPhone 6 against damage from water, drops, dust and snow, and has a 2,600 mAh lithium-ion battery that doubles the smartphone's battery life. FRE Power,...