A8X Chip
By MacRumors Staff
A8X Chip Articles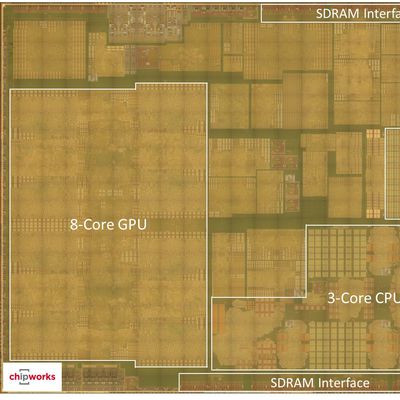 New details have come to light regarding the iPad Air 2's graphics processing power since its launch last month, with a new report from AnandTech revealing the new tablet's graphics are even more powerful than previously thought. Benchmarks and teardowns on the tablet revealed details on the inner workings of the iPad Air 2 in the days following its launch, but a new image of the A8X die...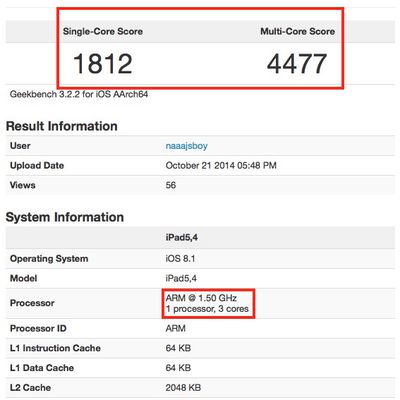 While Apple touted the power of the new A8X chip used in the iPad Air 2 at the company's media event last week, the company as usual opted not to disclose exact specifications on the part, leaving the details up to rumor and speculation until the device starts making its way into the hands of users and teardown experts. But with Apple shipping out orders to customers for delivery as soon as...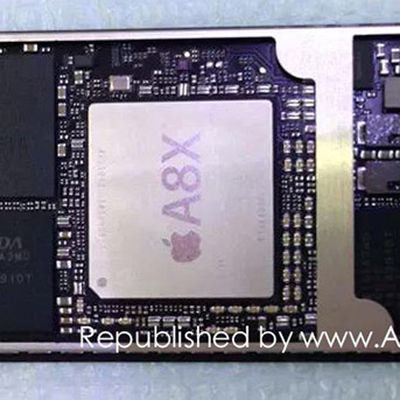 A fairly clear image of what is said to be the logic board for the second-generation iPad Air suggests that the device will indeed come with an A8X chip, as hinted at in earlier images shared over the weekend. Furthermore, the new image published by b-ram/">Apple.club.tw [Google Translate] seems to point towards 2GB of RAM for the device. Though the image of the RAM on the logic board is low...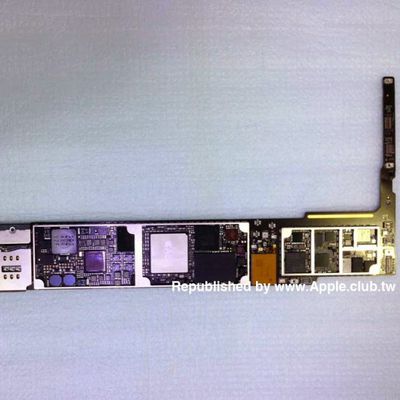 Apple.club.tw (Google Translate) has shared new images that appear to show a variety of components from the iPad Air 2, which include pictures of the logic board, home button flex cable, front panel, and volume control flex cable. The home button flex cable appears to contain a space for a Touch ID home button, complete with the stainless steel ring. Previous reports claimed that Apple's...