A5X Chip
By MacRumors Staff
A5X Chip Articles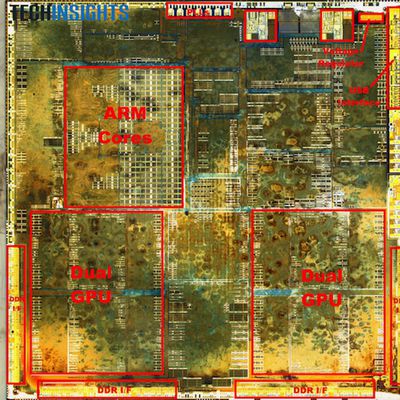 Earlier today, we pointed to some teardown tidbits from Chipworks regarding the new iPad, including the observation that the A5X system-on-a-chip is being manufactured by Samsung and is using the same 45-nm process used for the A5 package in earlier devices. Also noted was a significant increase of about 36% in the area of the A5X compared to the A5. UBM TechInsights has now started...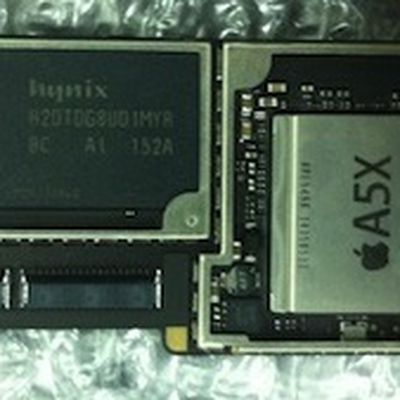 The Verge reports that Apple's iPad 3 launch tomorrow will see the inclusion of the A5X system-on-a-chip that first surfaced in a photo leak several weeks ago. According to the report, the A5X contains a dual-core application processor as found in the A5, but includes improved graphics capabilities and more RAM than found in the A5. Previously-leaked photo of claimed iPad 3 logic board with ...

A forum post at Chinese site WeiPhone offers a photo of what is claimed to be the iPad 3's logic board showing an "A5X" system-on-a-chip. Apple is expected to introduce an upgraded processor and graphics package for the iPad 3, with the assumption being that it would be called the A6 after the A4 initially appeared in the original iPad and iPhone 4 and was succeeded by the A5 in the iPad 2 and ...