Apple Announces 'FineWoven' Material, Will No Longer Make Leather Accessories
Apple has announced a new textile it's calling "FineWoven," which is made of 68 percent post-consumer content and is overall more environmentally friendly compared to the company's previous line of leather accessories. Apple confirmed it will no longer use leather for new Apple accessories, starting today.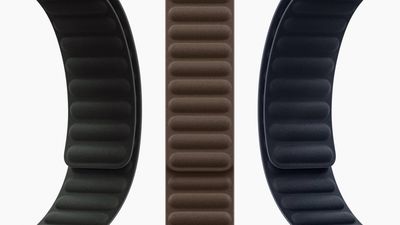 FineWoven Apple Watch bands will be available for purchase, along with a collection of all new Hermés bands and new Nike bands. All of these new Apple Watch band accessories were made with sustainability in mind.