Trashbot Stationery Set Features Desk Accessories Modeled After Classic Mac Interface
Designer Philip Lee, known for creating a range of fun Mac-themed desktop toys, has launched a new stationery product called Trashbot 2.0. The Trashbot set features a collection of desk accessories that are fashioned to look like the Classic Mac OS from the 1980s.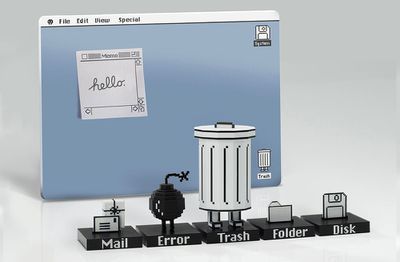 There's a whiteboard that looks like a Mac desktop, a Trashbot figure that is designed to hold pens, a 200 page Memo Pad, an Error Bot figure, and three desktop icons with magnetic backs that look like the old Mail, Folder, and Disk icons. The little magnetic icons can be attached to the whiteboard to hold notes from the Memo Pad.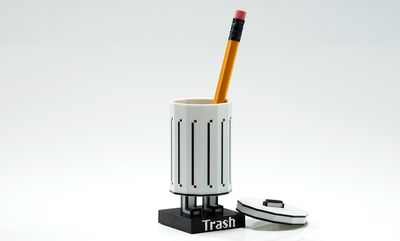 The Mail, Folder, and Disk icons feature a display stand with metallic name tag, as do the Trashbot and Error Bot.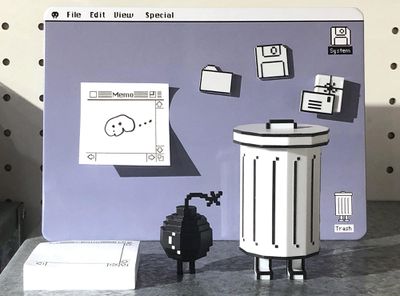 The Trashbot 2.0 Stationery Set can be purchased from the Classicbot website for $46, and there are a limited number of the desk accessories in stock.