Toyota Offering Retrofit CarPlay Upgrades for 2018 Camry and Sienna
Toyota recently announced plans to bring CarPlay to 2018 Toyota Camry sedans and 2018 Toyota Sienna minivans through a new retrofitting program that will be available through Toyota dealers.
According to CNET, 2018 Toyota Sienna minivans and Camry sedans will soon be able to visit a dealership to add ‌CarPlay‌ support to their vehicles. Amazon Alexa compatibility is also included.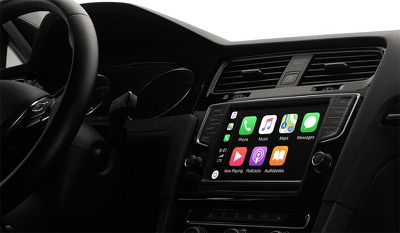 Visiting a Toyota dealership will be required to install the ‌CarPlay‌ update, which will be made available through new software. Toyota has not yet confirmed if the ‌CarPlay‌ update will be free or if there will be a fee.
Toyota has introduced ‌CarPlay‌ in quite a few of its 2019 and 2020 models, but to date, ‌CarPlay‌ has been limited to newer vehicles, so this is the first time Toyota is making it available in a 2018 vehicle.
Other Toyota vehicles equipped with ‌CarPlay‌ include the 2019 Avalon, 2019 Corolla Hatchback, 2019 Sienna, 2019 Camry, 2020 Tacoma, 2020 Tundra, 2020 Sequoia, 2020 Corolla, 2020 Yaris Hatchback, and 2020 Highlander.
It's not known if Toyota will, in the future, provide similar ‌CarPlay‌ retrofitting options for other Toyota vehicles.