Apple Expected to Report Its Best Fourth Quarter Ever Today Following iPhone XS and iPhone XS Max Launch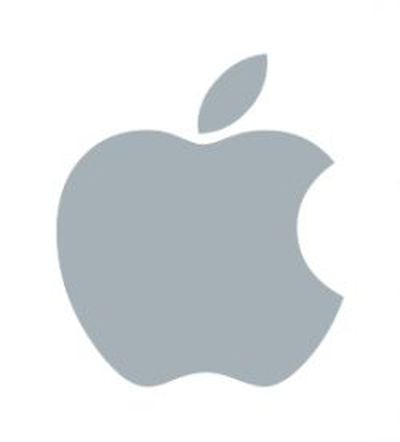 Apple is set to report its earnings results for the fourth quarter of its 2018 fiscal year at 1:30 p.m. Pacific Time today.
The quarter began July 1, 2018 and ran through September 29, 2018, according to Apple's fiscal year accounting calendar.
Apple provided the following guidance for the quarter back on July 31:
revenue of $60 billion to $62 billion

gross margin between 38 and 38.5 percent

op. ex. of $7.95 billion to $8.05 billion

other income/expense of $300 million

tax rate of approximately 15 percent before discrete items
Apple's guidance suggests it will report its best fourth quarter results ever, by revenue, comfortably topping its 2017 record of $52.6 billion:
Wall Street analysts forecast that Apple will report $61.5 billion revenue, above the midpoint of its guidance, and earnings per share of $2.78, according to 32 estimates averaged by Yahoo Finance.

Key Takeaways and What to Look For
iPhone unit sales of around 47.5 million, according to a FactSet estimate. Apple began accepting iPhone XS and iPhone XS Max pre-orders September 14, just over two weeks before Apple's fourth quarter ended. Apple sold 46.7 million iPhones in the year-ago quarter.

Apple doesn't break out iPhone sales on a model-by-model basis, but the iPhone's average selling price should reveal whether customers are leaning towards higher-priced iPhones such as the iPhone XS Max. iPhone ASP was $617.99 in the year-ago quarter.

Mac unit sales should be boosted by 2018 MacBook Pro models, released on July 12, nearly two weeks into the quarter. Apple sold 3.72 million Macs last quarter, its fewest in any single quarter since the third quarter of 2010, due to seasonality and a largely outdated lineup. Mac sales totaled 5.39 million in the year-ago quarter.

Apple's guidance for its first quarter of fiscal 2019, which began September 30 and encompasses the launch of the iPhone XR and the new iPad Pro, MacBook Air, and Mac mini models. Analysts expect record revenue of $92.9 billion, based on 31 estimates averaged by Yahoo Finance.

Continued growth of Apple's Services category, including the App Store, Apple Music, iCloud, iTunes, Apple Pay, and AppleCare. Last quarter, Apple's services brought in a record $9.5 billion revenue. Apple said it is still on target to double its fiscal 2016 services revenue by fiscal 2020.

Continued growth of Apple's Other Products category, including the Apple Watch, Apple TV, HomePod, AirPods, Beats, iPod touch, and accessories, as Apple diversifies revenue beyond the iPhone.
Apple's CEO Tim Cook and CFO Luca Maestri will discuss the company's earnings results on a conference call at 2:00 p.m. Pacific Time today. MacRumors will loosely transcribe the one-hour call as it occurs live.