Apple's new macOS Mojave update is not compatible with mid-2010 and mid-2012 Mac Pros with stock GPUs, but it is supported on 2010 and 2012 Mac Pro models that have been upgraded with graphics cards that support Metal.
Apple today shared a new support document that provides a list of graphics cards that are Metal-capable, which will be useful for 2010 and 2012 Mac Pro owners who want to purchase a new graphics card to upgrade to macOS Mojave.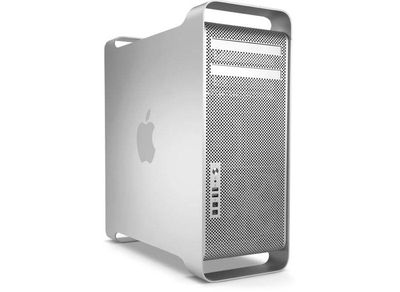 According to Apple, the following graphics cards are known to be Metal-capable and compatible with macOS Mojave on the mid-2010 and mid-2012 Mac Pro models:
MSI Gaming Radeon RX 560 128-bit 4GB GDDR5
SAPPHIRE Radeon PULSE RX 580 8GB GDDR5
SAPPHIRE Radeon HD 7950 Mac Edition
NVIDIA Quadro K5000 for Mac
NVIDIA GeForce GTX 680 Mac Edition
Apple also lists other AMD graphics cards that "might" be compatible with macOS Mojave:
AMD Radeon RX 560
AMD Radeon RX 570
AMD Radeon RX 580
AMD Radeon Pro WX 7100
AMD Radeon RX Vega 56
AMD Radeon RX Vega 64
AMD Radeon Pro WX 9100
AMD Radeon Frontier Edition
You can check to see if your graphics card is compatible by holding down option while selecting Apple logo to access System Information. Under Graphics/Displays, if "Supported" is listed next to the Metal entry, the graphics card will work with macOS Mojave.
According to Apple, once a Metal-capable graphics card has been installed in a 2010 or 2012 Mac Pro, macOS Mojave can be downloaded and installed after turning off FileVault.