Apple Releases iOS 11.3 Update Solely for New iPad
Apple today released the long-awaited iOS 11.3 update, but it appears the software is only available for download on the sixth-generation iPad, which was announced yesterday at an education event in Chicago.
The sixth-generation iPad went on sale yesterday, but the first orders won't be delivered until later this week and the device is not yet in stores.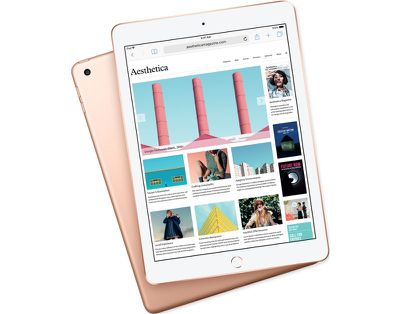 Customers with the new iPad can download iOS 11.3 over-the-air using the Settings app. To access the update, go to Settings --> General --> Software Update.
iOS 11.3 introduces a long list of new features, such as Messages on iCloud for storing your iMessages in iCloud to save valuable on-device storage space.
The update also introduces ARKit 1.5, a new version of ARKit that allows developers to do more with augmented reality apps, and it includes a "Battery Health" feature designed to provide iOS users with more information about their batteries.
Other new features include new review sorting options in the App Store, software authentication for HomeKit devices, Business Chat for contacting businesses using iMessage, and more.
It's not clear why Apple has released iOS 11.3 for the new iPad and not for any other devices, but the surprise launch suggests the release of iOS 11.3 for other Apple products is imminent and could perhaps come later this week.