Apple CEO Tim Cook: iPhone X Has Been the Top Selling iPhone Every Week Since it Shipped
During today's earnings call covering the first fiscal quarter of 2018, Apple CEO Tim Cook said that the iPhone X has "surpassed our expectations" and has been the "top selling iPhone" every week since it shipped in November.
Apple says the iPhone X, iPhone 8, and iPhone 8 Plus lineup brought in the highest revenue of any iPhone lineup in the company's history.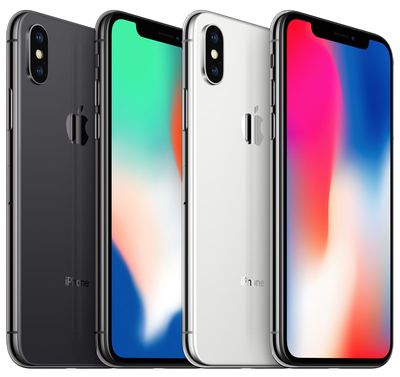 Apple does not break down iPhone sales by model, but the company sold 77.3 million iPhones in total, which was below analyst expectations. iPhone average selling price was up thanks to the iPhone X, coming in at $796 compared to $695 in the year-ago quarter.
Cook also said that customer satisfaction is "off the charts" for the iPhone X, and that Face ID was "incredibly well received."
Cook was asked about the future of the iPhone X and whether Apple sees its lineup expanding to encompass two iPhone X-style devices in the future, and he of course declined to respond.
He did, however, say that Apple is "thrilled" with the reception to the iPhone X, and that with its launch, the company was setting up the next decade of development. "That's how we look at it, and that's the reason it's chock full of incredible innovations. So you can bet that we're pulling that string," Cook said.
Going forward, Apple CFO Luca Maestri said in answer to a question about slower growth in the coming quarter that Apple believes iPhone revenue will actually grow double digits compared to last year's March quarter. iPhone sell-through growth, he says, will be accelerating compared to the December quarter.
Apple's guidance for the second quarter of fiscal 2018 includes expected revenue of $60-$62 billion and gross margin between 38 and 38.5 percent.