iPhone X Component Costs Estimated at $357.50
Apple's new iPhone X costs $357.50 to make, according to estimates sourced from TechInsights and shared today by Reuters. At an estimated $357.50 to produce with a price tag of $999, the iPhone X has a gross margin of 64 percent, higher than the iPhone 8's gross margin of 59 percent.
Several of the components in the iPhone X are more expensive than their iPhone 8 counterparts, according to TechInsights. The 5.8-inch edge-to-edge display, for example, costs an estimated $65.50, compared to $36 for the 4.7-inch display of the iPhone 8.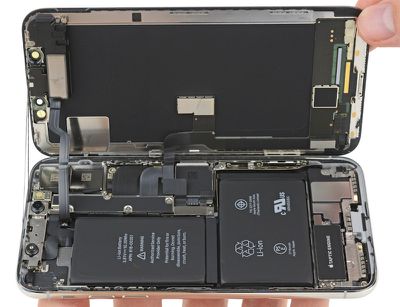 The stainless steel chassis of the iPhone X costs an estimated $36, a significant premium over the $21.50 Apple shells out for the iPhone 8.
Following the launch of the iPhone 8, estimates suggested its raw component cost came in at $247.51, with the cost for the iPhone 8 Plus estimated at $288.08. Those estimates were sourced from IHS iMarkit, a research firm, while today's come from TechInsights, a company that does device teardowns and analysis.
Component cost estimates from companies like TechInsights and IHS look only at the price of raw components and do not take into account other iPhone manufacturing expenses like research and development, software creation, advertising, and distribution. While interesting, these estimates are not an accurate measurement of Apple's profit margin for the iPhone X, nor are they an accurate picture of the overall cost of creating the device.
According to Apple CEO Tim Cook, cost breakdowns are generally "much different than the reality." "I've never seen one that is anywhere close to being accurate," he said in 2015.