Microsoft and Qualcomm have revealed they hope to release ARM-powered laptops by the end of the year, with the two companies promising multi-day battery life from the new machines (via Trusted Reviews).
At its annual 5G summit in Hong Kong, Qualcomm revealed new details about the PCs it is developing in partnership with Microsoft. Known as "Always Connected PCs", the laptops are powered by Qualcomm's Snapdragon 835 processor and rely on an ARM emulation layer to run x86 Windows 10 desktop applications.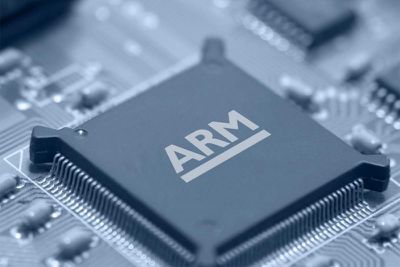 ARM processors require fewer transistors, which enables a smaller die size for the integrated circuitry. Their smaller size and lower power consumption are two reasons why they can be found in iPhones and iPads, but the increasing performance and efficiency of the chips is making the step up to laptops a realistic proposition.
Microsoft said it is already testing "hundreds" of the ARM-powered laptops internally on a daily basis, with battery life in particular exceeding expectations.

"To be frank, it's actually beyond our expectations. We set a high bar for [our developers], and we're now beyond that. It's the kind of battery life where I use it on a daily basis. I don't take my charger with me. I may charge it every couple of days or so. It's that kind of battery life."

Bernard added: "I would consider it a game-changer in terms of the way people have experienced PCs in the past."
The first round of Always Connected PCs are said to be coming from the likes of Asus, HP, and Lenovo, but they aren't expected to be cheap. Qualcomm said more affordable Windows 10 Always Connected PCs should become available once the portfolio expands.
Apple is reportedly looking into using ARM-based core processor chips for future MacBooks, which would reduce the company's dependence on Intel. Industry sources claim that Apple would instead build its notebook chips using ARM Holding's technology, a British company that designs ARM architecture and licenses it out to other companies.