Intel Unveils 'Purley' Xeon Chip Lineup, but None are Appropriate for High-End iMac Pro
Intel today unveiled its full lineup of "Purley" Xeon processors, most of which have already launched or are launching soon, but none of the chips in the lineup appear to be appropriate for Apple's upcoming iMac Pro at the high end.
When the iMac Pro was announced, Apple said it would use Intel's Xeon processors, with 8, 10, and 18 core chips available as optional configurations with up to 42MB cache and maximum Turbo Boost up to 4.5GHz.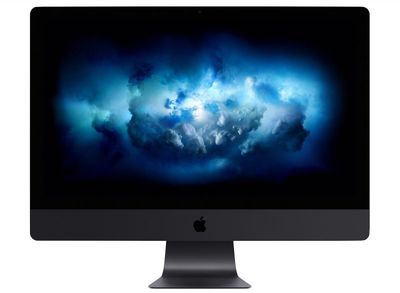 Despite rumors suggesting Apple will use Purley processors in the machines, the currently available chips do not match those specifications. The chips max out at 4.2GHz Turbo Boost, so at least some of the processors Apple plans to use are not yet available from Intel.
With none of the chips lining up with Apple's promised high-end specifications, the most likely explanation is that Intel has additional Purley chips on the horizon that have yet to be announced. Next-generation Xeon chips, codenamed Cascade Lake, won't be available until 2018, and thus won't be ready in time for Apple's promised December release date.
In late June, Pike's Universum dug up firmware files from the macOS High Sierra beta suggesting the iMac Pro will use Intel's server-class LGA3647 socket rather than the desktop-class LGA2066 socket, pointing towards the use of server-grade "Purley" Skylake-SP processors.
Those same firmware files suggest the new iMac Pro will feature a Secure Enclave with an ARM coprocessor like the MacBook Pro with Touch Bar, but it's unclear what that functionality will be used for. Touch ID is, however, a possibility.
Apple's iMac Pro is expected to be available for purchase this December, with pricing starting at $4,999 in the United States. Along with server-grade processors, the machines are expected to feature Radeon Pro Vega graphics, up to 128GB of ECC RAM, and up to 4TB of SSD storage.