Apple has added Spike and Nickelodeon, including Nick Jr., to the universal search function on the fourth-generation Apple TV.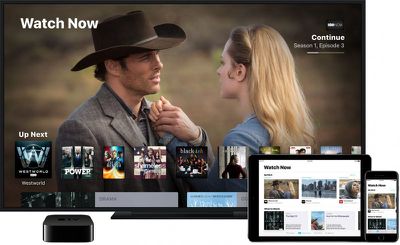 For those unfamiliar with universal search, it allows users to use Siri or input text-based searches to find TV and movie content across a wide range of channels. At launch, universal search only supported a few channels, but Apple has been rapidly expanding the feature to encompass additional channels.
Apple TV universal search is available for a wide number of apps in the United States, but the feature is limited to iTunes, Netflix, and a few other services in Canada, France, Germany, Mexico, the Netherlands, Norway, Spain, Sweden, and the United Kingdom. Elsewhere, only movies in iTunes are supported.
Relatedly, Apple's new TV app now supports the apps Crackle, Filmstruck, and Freeform on iPhone, iPad, and Apple TV.