Apple recently
removed the option
to purchase Apple Store or iTunes gift cards by email from its U.S. website, eliminating the ability to buy e-gift cards.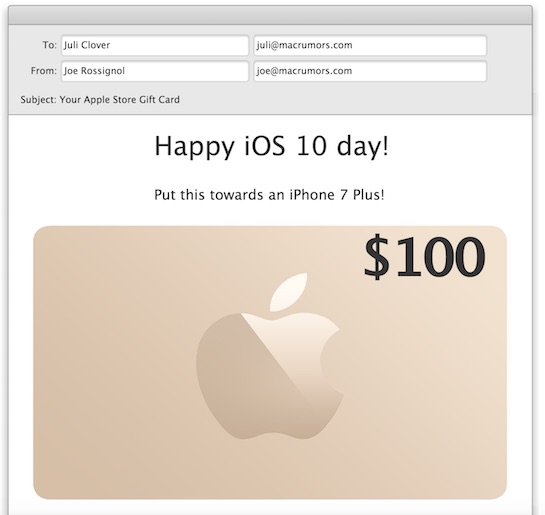 The option to purchase physical Apple Store or iTunes
gift cards by mail
remains on Apple's website, while both physical and e-gift cards remain available from third-party resellers such as Walmart and Staples.
Apple previously allowed customers to purchase digital gift cards and send them by email. The purchaser selected a card design and value, and composed a birthday wish or similar message for the recipient.
The change appears limited to the U.S. for now, as Apple continues to sell Apple Store and iTunes gift cards by email in
Australia
,
Canada
, and the
United Kingdom
.
Update (September 16):
Apple has
restored the page
for purchasing gift cards by email in the United States.