Facebook-owned WhatsApp today announced the launch of a desktop app for Mac OS X, allowing users to easily carry on their conversations from their computers natively. The move comes several months after debuting a web version of its popular chat service.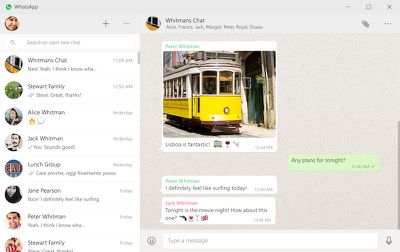 Today we're introducing a desktop app so you have a new way to stay in touch anytime and anywhere - whether on your phone or computer at home or work. Like WhatsApp Web, our desktop app is simply an extension of your phone: the app mirrors conversations and messages from your mobile device.
The new desktop app is available for Mac OS 10.9 and above and Windows 8 and supports native desktop notifications, keyboard shortcuts and more. The app also syncs to users' mobile devices, which means that notifications and conversations are mirrored in the desktop app.
To download the free app, WhatsApp users have to go to whatsapp.com/download from their desktop browser. Once the app is downloaded, users will be presented with a QR code. To scan the code, users will have to use the WhatsApp app on their phone, going into the app's settings and clicking "WhatsApp Web" to activate the QR code scanner.