Walmart and Best Buy Opt Out of 'Apple Pay' as Apple Leverages Required Point-of-Sale Upgrades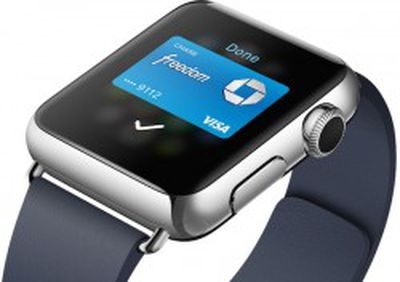 At its "Apple Pay" introduction earlier this week, Apple outlined a host of partners for the mobile payments initiative, ranging from credit card companies to the banks that issue the cards to retailers representing over 220,000 retail locations in the United States. Questions have remained, however, about how willing other retailers will be to sign on to the program and how quickly those that do will be able to get up and running.
In the wake of Apple's announcement, several major retailers such as Walmart and Best Buy were in fact quick to state that they do not plan to support Apple Pay, as noted by The Wall Street Journal
Best Buy and Wal-Mart are instead backing a retailer-owned mobile technology group called Merchant Customer Exchange, which also counts Target Corp. among its members.

MCX's payment service requires only a software download and can be used on existing iPhones and Android devices, whereas Apple's is only for the latest generation handset.
For those retailers considering joining Apple Pay, however, it appears that Apple has timed its rollout perfectly. As highlighted by Pando Daily, Apple is taking advantage of regulatory changes that essentially require merchants to deploy new payment hardware in their retail stores over the coming year. This mass upgrade by over nine million merchants is the result of an updated credit card liability policy adopted by major credit card companies.
As of October 2015, any merchants that do not support EMV credit cards – smart cards with integrated circuits that enable point of sale authentication and help prevent fraud – will be liable for the fraudulent use of counterfeit, lost, and stolen cards. [...]

These EMV cards and the resulting transactions are far more difficult to counterfeit than what Americans consider "standard" credit cards. While EMV is the norm around the world, only about 14 percent of US merchants support this technology today and very few consumers own credit cards incorporating these chips.
As a result of this change in credit card liability, merchants are upgrading their payment processing hardware to support EMV credit cards and other payment technology. With Apple now on board with NFC, a greater number of merchants who are in the middle of this decision-making process may choose NFC-capable POS hardware so they can process payments via Apple Pay.
Apple's new Apple Pay service takes advantage of the Touch ID fingerprint sensor, stored credit cards, and a secure NFC connection to authorize payments at retailers' physical stores and in compatible apps. Both the iPhone 6 handset lineup and the Apple Watch will support the wireless payment method.