The Aluminum iPhone 6 Mold Being Used By Case Manufacturers
Recent weeks have seen a number of cases and physical mockups for Apple's rumored iPhone 6, and now we're getting a good look at the aluminum mold being used by case manufacturers as they prepare for the upcoming launch, courtesy of MobileDirect.ro.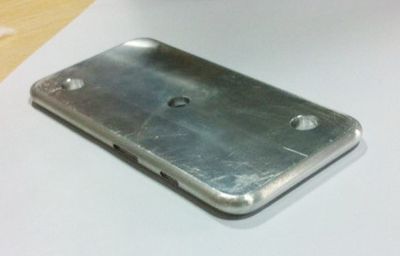 Rather than a dummy model made to resemble the iPhone 6 directly, the mold is intended to represent the general shape of the device for the purposes of creating cases to fit the device and its physical features. As a result, the mold contains holes and depressions to allow it to be attached to machines for making the cases.


The iPhone 6 is expected to be available in two display sizes, both larger than the current 4-inch display on the last several generations. A 4.7-inch version has been rumored to be launching first around the September timeframe, with an even larger 5.5-inch model reportedly following several months later.