Jony Ive Wins Lifetime Achievement Award From SF's Museum of Modern Art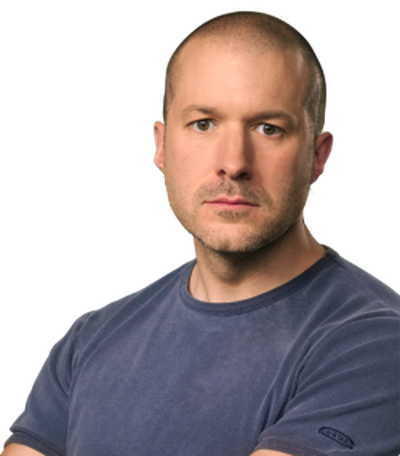 Apple's design chief Jony Ive is set to be honored with the Bay Area Treasure Award, given by the San Francisco Museum of Modern Art. Ive will receive the award for his long history of designing innovative products for Apple.
"Ive is our generation's most innovative and influential figure in the field of industrial design--no other design mind has done more to transform the way we visualize and share information," said SFMOMA Director Neal Benezra. "SFMOMA was the first museum on the West Coast to establish a department of architecture and design, and we're thrilled to celebrate Ive's revolutionary achievements."

Ive, who has designed products for Apple since 1992, has been responsible for many of the company's flagship products, including the iPod, iPod touch, iPhone, iPad, iMac, MacBook Pro, MacBook Air, and iOS 7.
The award will be given to Ive at a dinner and presentation set to be held on Thursday, October 30, 2014, where Ive will speak with SFMOMA Curator of Architecture and Design Jennifer Dunlop Fletcher. Tickets for the event will range in price from $400 to $1,250 and can be purchased via the Modern Art Council.
In the past, SFMOMA's Bay Area Treasure Award has been given to famed artists and creators like architect Lawrence Halprin, filmmaker George Lucas, media artist Jim Cambbell, and painter Wayne Thiebaud. In a statement, Ive said he was proud to be recognized by the museum.
"I've always enjoyed visiting SFMOMA, and I think it represents exceptional contemporary art and design," said Ive. "I'm very grateful to the museum and proud to be recognized among such an amazing list of past recipients."
Ive has received several other awards for his work at Apple, including a 2007 National Design Award for the iPhone and a 2009 honorary doctorate from the Rhode Island School of Design. Ive was also appointed as a Commander of the Order of the British Empire back in 2006 and in 2012, he was elevated to Knight Commander of the Order of the British Empire, where he was knighted by Princess Anne.