Early Experiences with Apple Retail Store iBeacon Technology Prove Mixed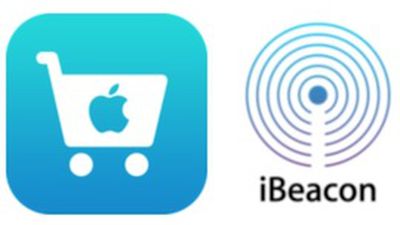 Earlier today, Apple launched its "iBeacon" initiative in its U.S. retail stores, allowing users of the company's iPhone app to opt in to receiving location-specific notifications and access to other information while browsing in the stores.
Following the announcement of the new system, ISI analyst Brian Marshall headed over to Apple's Fifth Avenue store in Manhattan for a first-hand look, and he came away with a "mixed-to-slightly negative" impression, failing to meet his expectations.
While the system conveniently notified Marshall while he was browsing accessories that he could use the EasyPay self-checkout feature of the iPhone app to automatically charge products up to $200 to his iTunes Store account, Marshall criticized several other aspects of Apple's iBeacon implementation.
We believe iBeacon will become an attractive marketing/sales tool over time, but were somewhat disappointed by the lack of functionality and customer experience on Day 1. Just as the company did with point-of-sale (PoS) purchase systems using iPhone/iPad in the past, AAPL will likely use its own stores to showcase the benefits/possibilities of the new technology going forward.
Among Marshall's specific complaints:
- Multiple identical notifications: When browsing iPhones in the store, a notification popped up offering to check upgrade eligibility. After checking his upgrade and trade-in situation, Marshall returned to browsing iPhones and a few minutes later the same upgrade notification popped up on his iPhone.
- Incomplete coverage: Marshall received no notifications for iPad or Mac products when standing at those stations, although he did receive additional iPhone upgrade eligibility notifications while browsing iPad and Mac.
Marshall also apparently hoped that the system would be used to offer special deals or promotions, but no such notifications were offered. As many customers already know, however, Apple's in-store deals are fairly rare and outside of special events like Black Friday are typically limited to third-party products such as printers.
With Apple's implementation of iBeacon only just now rolling out, there are certainly opportunities for improvements in the future, but some users may find themselves underwhelmed with the initial experience.