Apple today released AirPort Extreme and AirPort Time Capsule Firmware Update 7.7.2 for AirPorts with 802.11ac.
The update includes several different bug fixes, repairing an issue preventing a USB hard drive connected to an AirPort Extreme from appearing as an available disk and fixing an issue that could cause an intermittent loss in WAN connectivity.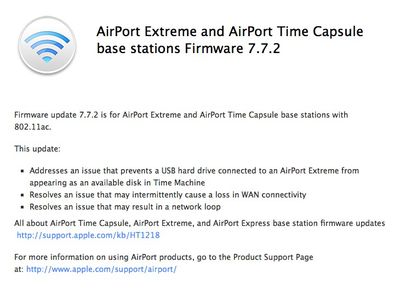 The update is recommended for all models of the AirPort Extreme and Time Capsule that support 802.11ac Wi-Fi.