Proposed E-Book Publisher Settlement Could See Customers Receiving Up to $3 Per Book Purchased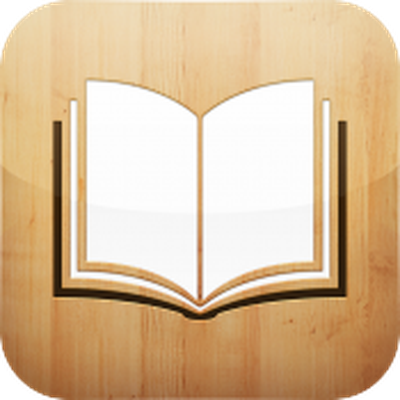 While Apple has been found guilty of conspiring to fix e-book prices as it sought to launch its iBookstore alongside the iPad in early 2010, five publishers involved in the case have already agreed to settle the cases brought against them by state attorneys general and other class-action plaintiffs.
Among the publishers, Hachette, HarperCollins, and Simon & Schuster had previously received court approval for their settlement agreements, and Macmillan and Penguin settlements are now proceeding through the approval phase. Customers who purchased Macmillan or Penguin e-books are now receiving emails informing them about the proposed settlement and their rights and responsibilities with respect to the agreement.
Under the proposal, the Macmillan and Penguin settlement funds would be combined with previous amounts committed by the other publishers, yielding a total fund of $162.25 million to be paid out to consumers who purchased e-books between the iBookstore's April 1, 2010 launch and May 21, 2012.
While the exact amount of reimbursement customers will receive depends on how many end up being included in the program, current estimates suggest that customers could be reimbursed $3.06 for each purchase of an e-book that appeared on the New York Times bestseller list at any point, and $0.73 per non-bestseller book.
The amount of your credit or check will be affected by how many qualifying E-books you purchased. There will be two levels of payments, based on categories of E-books. While the exact amount to be paid per E-book in each category is not yet finalized, the best estimates of payments for each E-book you purchased, based on the Plaintiffs proposed plan for a combined fund, are as follows:

- New York Times bestsellers: $3.06 per E-book. These include titles that were New York Times bestsellers at any time, irrespective of when you purchased the E-book.

- Non-New York Times bestsellers: $.73 per E-book. These E-books include any titles that were not New York Times bestsellers.
Residents of Minnesota will receive a different, higher amount per book because they were not included in the first round of settlements.
Reimbursement methods will also vary based on where e-books were purchased, with Amazon customers receiving automatic account credit while Apple, Barnes & Noble, and Kobo users will have to activate their account credits, or they may request reimbursement by check. Consumers have until October 21 to object to or exclude themselves from the proposed settlement, and a hearing will be held on December 6 to consider approval.
While penalties in the case against Apple have yet to be assessed and Apple has vowed to appeal the verdict, estimates have suggested that Apple could owe as much as $500 million for its role in pushing book publishers to move to an agency model that resulted in higher prices for consumers.