Half-Life, the first person shooter originally released in 1998, skyrocketed developer Valve to fame and influenced an entire generation of first person shooters. Despite its popularity, the game has never been available through Steam for Mac, until today.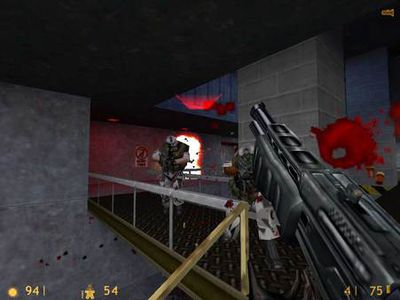 As discovered by Cult of Mac, Valve released Half-Life for Mac on Steam this morning, though the company has yet to make an official announcement about the product.
Other Valve games like Half-Life 2 and its episodes have been previously available on the Mac version of Steam, but users can now add the original Half-Life to their collections for $9.99. It has also been bundled into several different value packs.
Half-Life was originally developed for the Mac back when the Windows version was released, but due to disagreements with Apple, the Mac version was scrapped at the time.
The Half-Life page in Steam still indicates that the game is Windows only, but Cult of Mac bought and installed the game on a Mac to confirm that it functions. The game can be purchased via Steam for Mac for $9.99.