Apple Acknowledges iMessage and FaceTime Outage [Now Back Up]
Apple has acknowledged on their iCloud status page that iCloud iMessage and FaceTime services are offline for some users.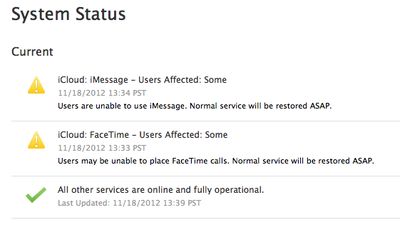 Reports first started rolling in around 3pm Pacific on our forums with some users still reporting problems.
Update: Apple says iMessages and FaceTime is working again.