Steve Jobs Biography Released Early on Kindle, Coming to iBooks at Midnight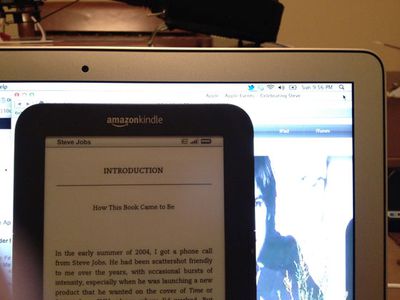 The Steve Jobs biography is officially launching on October 24th and it's become available around the world as the local clock hits midnight. So, we expect it to be become available in the U.S. iBooks at the same local time (midnight Eastern).
Early Kindle customers, however, have started receiving the book a little early. Several people are now reporting their pre-orders are now available on their Kindles. The image above from a reader in Florida.
Thanks @davidj