Apple Sued Over 'Fast Booting' Patent Linked to LG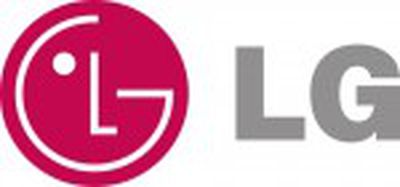 Patently Apple reports that Apple has been hit with a new patent lawsuit targeting "fast booting" used in OS X, a method of utilizing boot configuration information from earlier booting processes to speed the system startup process.
The lawsuit specifically states that Apple's OS X violates "at least Claim 1" of the OSS patent. The claim in question reads as follows:

"A method for fast booting a computer system, comprising the steps of: A. performing a power on self test (POST) of basic input output system (BIOS) when the system is powered on or reset is requested; B. checking whether a boot configuration information including a system booting state which was created while executing a previous normal booting process exists or not; C. storing the boot configuration information from execution of the POST operation before loading a graphic interface (GUI) program, based on the checking result; and D. loading the graphic user interface (GUI) program."
What is most interesting about the patent and associated lawsuit is that the patent application was initially filed back in 1999 and assigned to LG Electronics. LG is of course a competitor to Apple in the smartphone market, but also serves as a supplier to Apple, primarily through its LG Display arm.
It is unclear, however, whether LG still has any stake in the patent in question, as the assignment on the patent has changed hands multiple times dating back to 2004. LG initially passed the patent off to a company known as Microconnect LLC, but the patent was subsequently passed along to firms by the names of Protimus Technologies LLC and ANPA Inc while also being reissued once along the way. The patent lawsuit has been brought by a Florida-based company called Operating Systems Solutions LLC, which appears to be a previously-unknown entity that may have been created specifically for the purposes of the lawsuit.
Apple is of course no stranger to patent and other types of lawsuits, not only engaging in high-profile disputes with major competitors but also both taking on and being targeted by smaller firms. And while this latest lawsuit may simply be a case of a small patent holding firm seeking to capitalize on its holdings, the patent's historical ties to LG naturally lead to questions about whether yet another of Apple's major competitors is playing a role in the ever-increasing legal entanglements for Apple.