AT&T Rep: Apple Has Told Us No New iPhone in June or July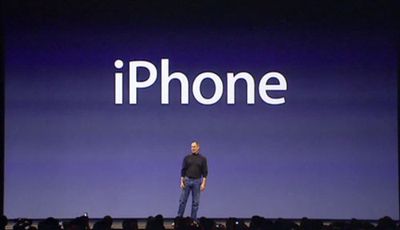 While increasing numbers of reports are pointing to a later-than-usual introduction for the fifth-generation iPhone, potentially with an unveiling at Apple's traditional September iPod-focused event, some observers have still been holding out hope that Apple will launch the new device at its Worldwide Developers Conference in early June as it has done on a regular basis in recent years.
One MacRumors reader has, however, received word from an AT&T customer care representative that Apple has officially informed the carrier that there will be no new iPhone released in the usual June-July timeframe.
The disclosure came after the reader noticed that his eligibility date for a subsidized upgrade had been pushed back by over five months and contacted AT&T to inquire about the reason for the change. As part of a response outlining AT&T's criteria for determining upgrade eligibility dates, the agent reportedly offered the following statement as fact:
Apple has informed us that they do not plan to release the iPhone in the June to July timeframe, though there will be a newer version in the future. Unfortunately, we have not been given a release time for the new phone. We will release this information on our website when it is available to us.
We are always skeptical about such information shared by customer-facing representatives of Apple or associated companies, as those employees are essentially never provided with that level of information ahead of any official announcement. We feel, however, that due to the specific nature of the claim and its presentation in a matter-of-fact manner expressly citing Apple as the source of the information, the tidbit is worth sharing.