Apple Grabbed 87% of Media Tablet Market in 3Q 2010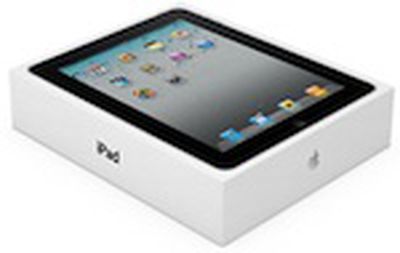 Research firm IDC today announced the debut of its Worldwide Quarterly Media Tablet and eReader Tracker, offering a look at unit shipment data and market share numbers for devices such as the iPad and Amazon's Kindle. While the data included in the initial release is from the third quarter of 2010 and thus is a bit dated, it reveals that Apple held 87.4% of the worldwide media tablet market (distinct from the eReader market in which the Kindle competes) during the quarter.
- Apple definitively led the worldwide media tablet market in shipments and set the standard for technology innovation in 2010, with nearly 4.2 million units shipped in 3Q10 and an 87.4% share worldwide.
- During 3Q10 a handful of tier 2 and tier 3 vendors shipped media tablets based primarily on Android 2.1 and 2.2. In 4Q10, Samsung's introduction of the Galaxy Tab brought the first tier 1 device vendor to the Android media tablet market. Media tablet market growth is expected to accelerate significantly in 1Q11 with new products from multiple high-profile device vendors, including Motorola's Xoom, based on Android 3.0 (Honeycomb), and RIM's BlackBerry PlayBook based on BlackBerry Tablet OS.
In addition to dominating the "media tablet" market, the iPad's estimated 4.2 million units also compare favorably to sales of eReaders, where Amazon's Kindle easily topped the market with 45% share on just 1.14 million units shipped during the quarter.
IDC, which also tracks shipments of computers and phones on a quarterly basis, notes that it defines "media tablets" as those tablet devices with screen sizes ranging from 5- to 14-inches and running "lightweight" operating systems such as iOS and Android. The category is differentiated from "tablet PCs" that run full PC operating systems on x86 architecture on one end and the single-purpose eReaders on the other end.