iPhone 4 Bumpers Shipping, Case Manufacturers Ramping Up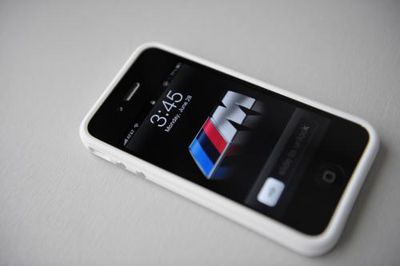 Photo by
albert1028
Apple has begun been shipping their bumper cases for the iPhone 4. Several readers have been posting photos of their iPhones in the various bumper colors:
White
,
Pink
,
Green
,
Blue
, and
Orange
. iPhone 4 accessory manufacturers got an
unexpected boost
when Apple released a statement last week recommending the use of a case for the iPhone 4 if you suffered from signal attenuation issues.
As usual, there are a large number of 3rd party case manufacturers who are ramping up their production. Several early models are already on the market, but many others are still pending.

Grovemade is offering a particularly eye catching bamboo design for the iPhone 4. The design is more cosmetic than protective as the FAQ reports that the case may not survive a severe impact.

Meanwhile, on the other end of the spectrum, if you're looking for hard core protection,
Ballistic
recently announced their Ballistic HC Series case for the iPhone 4. Designed for severe conditions, the case design is said to have 4 layers of protection and a built in screen protector.