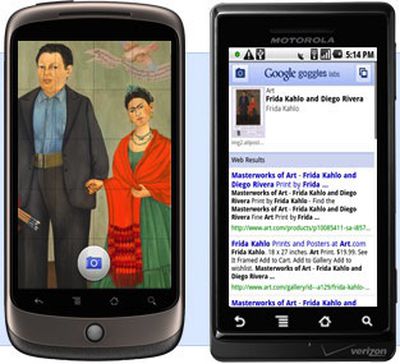 ReadWriteWeb reports
that a Google project manager has confirmed that the company's
Google Goggles
application currently available only on its Android platform will be coming "soon" to the iPhone. Google Goggles allows mobile users to take pictures of objects and have the content automatically identified for them.
When asked about an iPhone version of the app during the Q&A after his presentation, Nalawadi admitted, "Yes, we will be coming to the iPhone soon."
The report notes that Apple's iPhone OS 4 will be adding new APIs providing developers with full access to still and video camera data, tools that will make it easier for Google and other developers to create tools like Google Goggles and augmented reality applications.