Steam for Mac Now Live, Portal is Free Until May 24th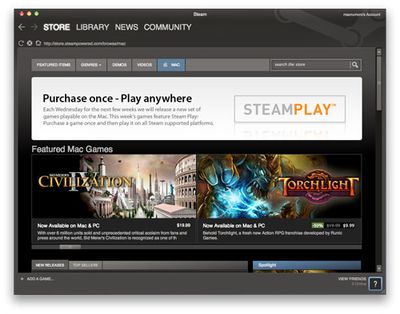 Steam for Mac has officially launched. The Steam store is now featuring Mac content with over 60 launch titles. Customers can browse the Mac store from their web browsers: click to browse. The actual Steam client will need to be downloaded to purchase and install games.
As part of their launch promotion, Valve is offering their highly acclaimed game Portal for free until May 24th.


Even if you don't consider yourself much of a gamer, we highly recommend giving Portal a try.