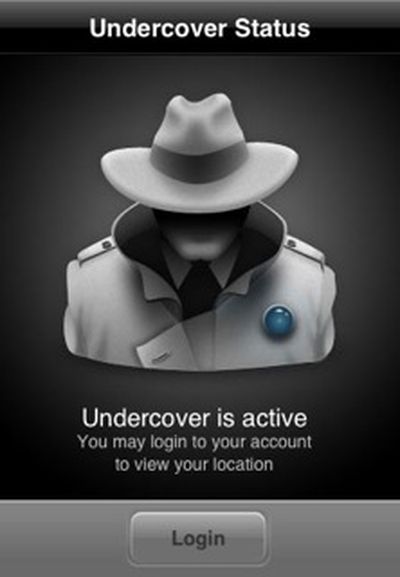 Many Mac users are familiar with Orbicule's comprehensive theft recovery software Undercover 3, which utilizes Wi-Fi positioning and automatically uploaded screenshots and iSight photos to help users recover stolen notebooks. Building on the success of the Mac application, Orbicule has now expanded their product line with the release of Undercover for the iPhone and iPod touch [App Store, $4.99].
The iPhone version of Undercover provides an online interface where a user can update his or her profile if their device is lost or stolen. If the device is lost, Undercover relays the device's location to Orbicule's servers and can display a finder's message on the iPhone to help the owner retrieve their device.
If the iPhone or iPod touch is stolen, things are a bit trickier. Because Apple does not allow background processes, the service must still rely on the thief launching the application so that it can relay the device's location to Orbicule. In order to accomplish that, Undercover is designed to pretend to be a game. While the device is gathering location information and transmitting it to Orbicule's servers, it displays a splash screen indicative of a loading game.
In order to help reduce Undercover's reliance on activation by a thief, Orbicule is also working with other third-party developers to incorporate Undercover functionality into their applications, allowing them to transmit location data to Orbicule once the device has been reported lost or stolen.