MacBook Airs Arrive, Unboxing Photos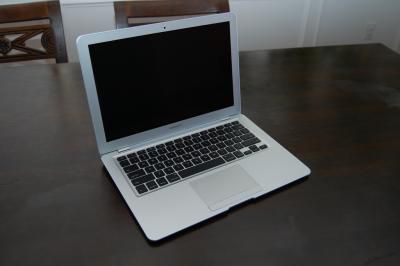 The new version of the MacBook Air has arrived and one reader has posted
unboxing photos
to Flickr. Another forum member
has also received
the latest MacBook Air.
Apple revised the MacBook Air during their October 14th media event. The new model features the NVIDIA chipset and integrated graphics card. This should provide the MacBook Air with substantially better graphics performance over the first generation model.
A couple of early XBench benchmarks have been posted here and here, showing off the new 128GB SSD drive. Comparison scores can be found at Xbench. Further discussion can also be followed in our MacBook Air forum.